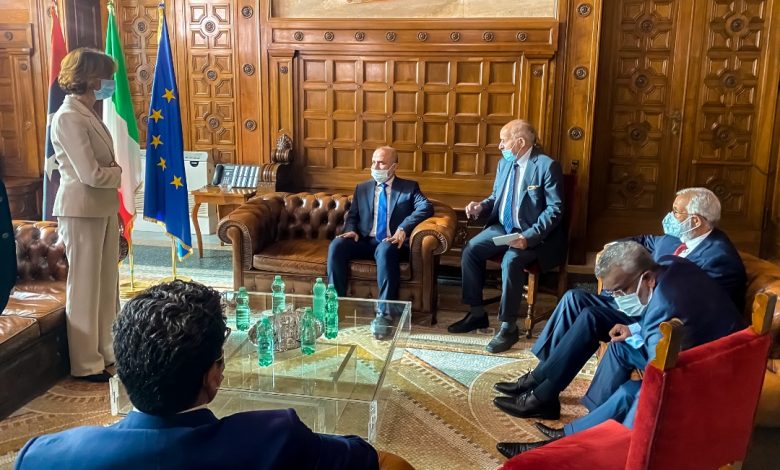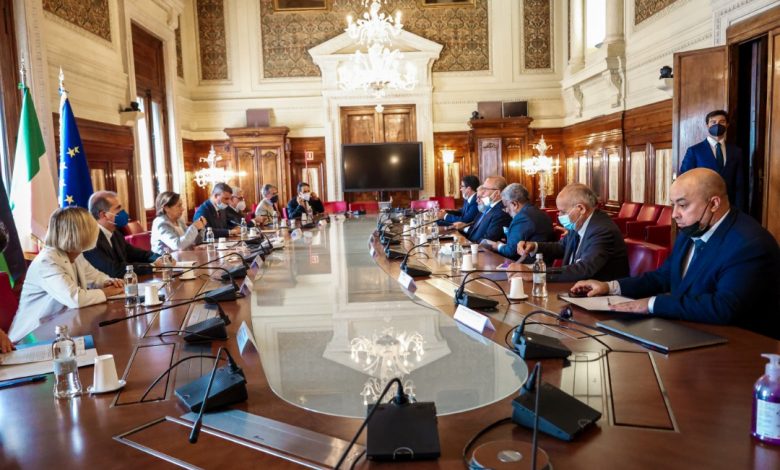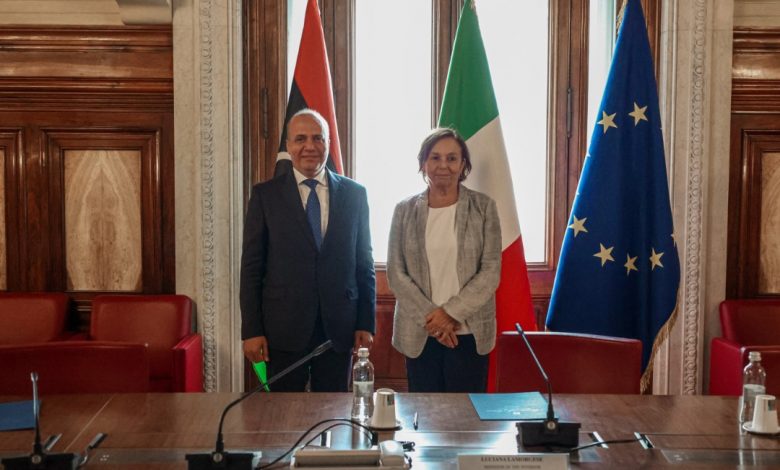 Libyan Cloud News Agency – Rome
A member of the Presidential Council, Abdallah Al-Lafi, met with the Italian Interior Minister, Luciana Lamorgese, in Rome on Tuesday to discuss cooperation between Italy and Libya.
The Italian Ministry of Interior said in a statement that Lamorgese assured Al-Lafi of the importance of the migration file for Italy, noting that Libya is a transit country for migratory flows.
According to the statement, both sides reviewed a joint project, in cooperation with the International Organization for Migration, to increase the operational capacity of the Libyan authorities to control the southern borders of the country.