Political Affairs
Libya took part in C-10 meeting on the United Nations Security Council Reforms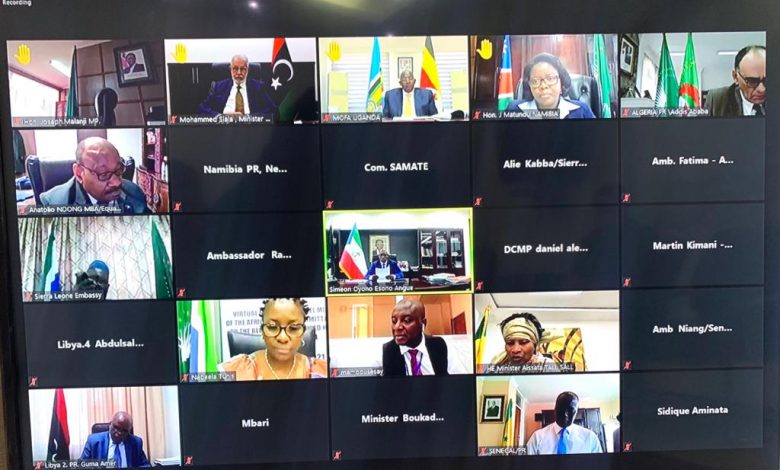 Libyan Cloud News Agency – Tripoli
The Minister of Foreign Affairs of the Government of National Accord, Mohammad Sayala, participated in the virtual meeting of the African Union Committee of Ten Heads of State and Government on the United Nations Security Council Reforms (C-10).
The Minister of Foreign Affairs of Sierra Leone chaired the meeting.
During his speech, Sayala stressed the importance of Africa's active participation in regional and international events through the reform of the UN Security Council, and Libya's firm stance in support of the unified African position that affirms Africa's permanent seat in the UN Security Council.
The meeting reviewed the recommendations of the African Summit in February 2020 regarding C-10 activities, in addition to discussing ways to maintain the momentum of the African position in the governmental negotiations.
C-10 was formed in 2005 and it consists of 10 African countries whose mission is to strengthen and support the unified African position in the ongoing governmental negotiations on reforming the United Nations system.