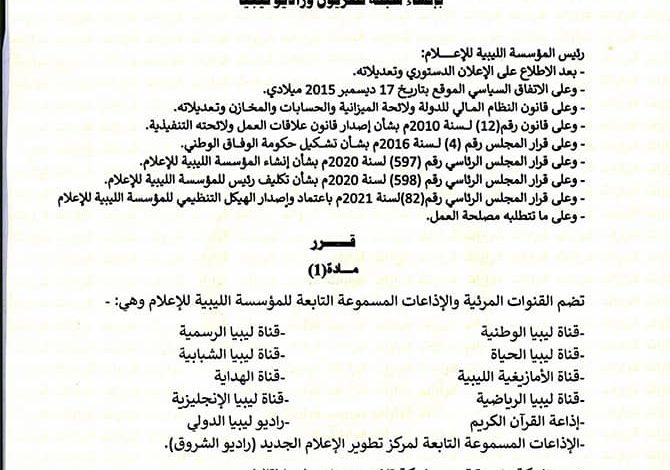 Libyan Cloud News Agency – Tripoli
The head of the Libyan Media Corporation, Mohamed Baiyou, issued Decision No. 33 for the year 2021, related to the establishment of "Libya Television and Radio Network".
The network will include all state-run TV and radio stations.
The establishment of this network aims to unify the management of the Libyan national media outlets to achieve integration between human capabilities, expertise and technical capabilities of these channels and radio stations towards improving their performance level.
The Libyan Media Corporation is also planning to establish "the Libyan Media Production and Investment Company" as a financing body for government media organizations.