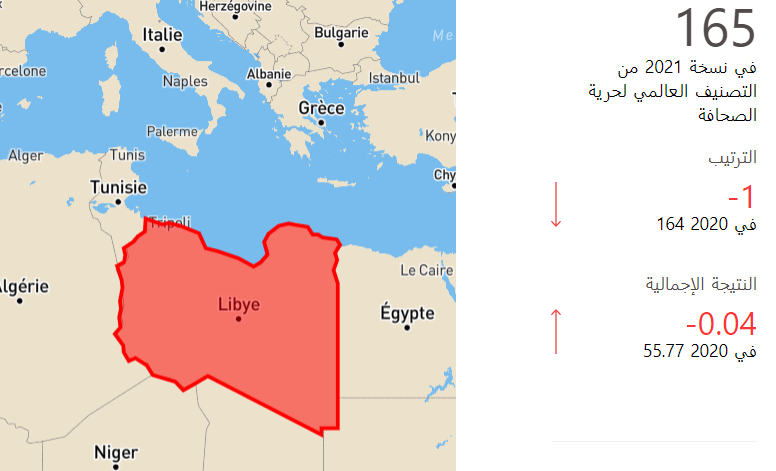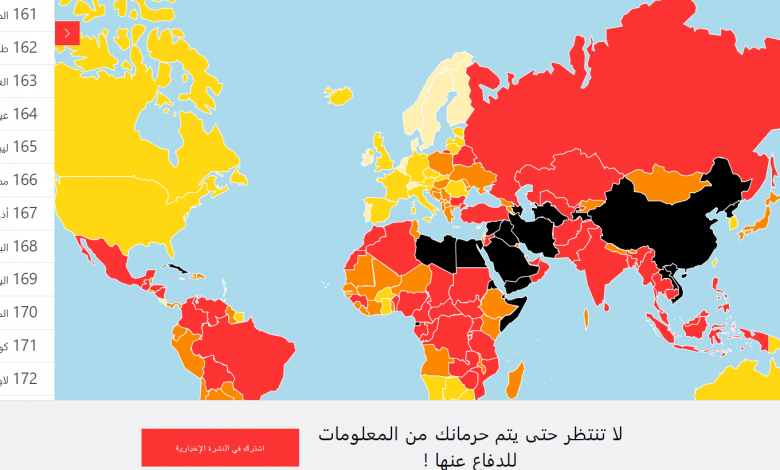 Libyan Cloud News Agency – Tunisia
Reporters Without Borders published on Tuesday the World Press Freedom Index for the year 2021, which includes 180 countries.
Norway topped the list as the best country in respect for freedom of expression, followed by Finland, Sweden and Denmark, while Eritrea and North Korea were at the bottom.
Libya was ranked 165 in the world, down by one point from last year, with a score of 55.73 points.
The annual report stated that journalists and the media are victims of the armed conflict in Libya after 10 years from the outbreak of the popular uprising in the country.
The report indicated that the political rivals in east and west of the country continue their endless power struggle, while the actions of armed militias aggravate the situation, destabilising the political landscape and undermining the rule of law.
According to the report, the armed conflict has taken a heavy toll on journalists and media for years, with many reported cases of censorship, violence and intimidation.
It considered that the plan to hold presidential elections in December 2021 offers the hope of a political transition, concluding that Libya needs laws guaranteeing freedom of expression, the safety of journalists and the right to reliable news reporting.