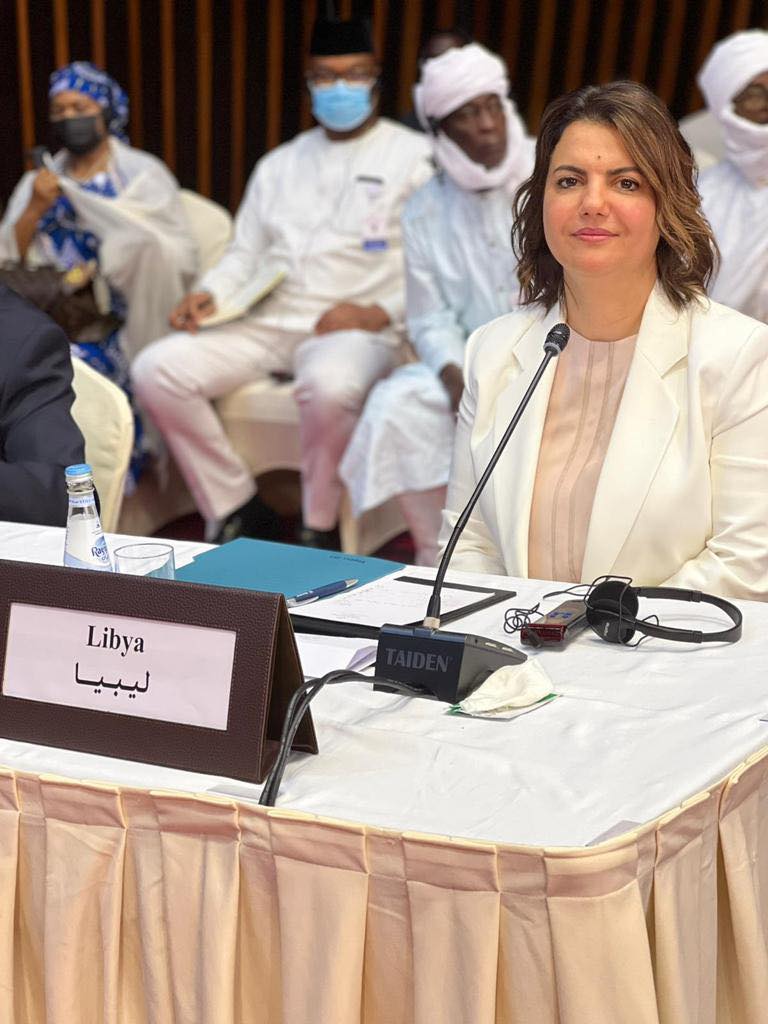 Libyan Cloud News Agency – Doha
Libyan Minister of Foreign Affairs and International Cooperation Najla Al-Manqoush participated in Chad peace talks in Doha, at the invitation of the Qatari Ministry of Foreign Affairs.
In her speech, Al-Manqoush said that the Libyan-Chadian relations are strong and both countries have one strategic and security extension, adding that the instability of one country affects the national security of the other country.
She pointed out that the instability and insecurity in the south of Libya and the north of Chad contributed to the spread of human smugglers, drug and arms dealers, terrorism and mercenaries.
The minister expressed that it is necessary to push the wheel of national reconciliation and to hold free and fair elections to establish security and eliminate crimes in the region, welcoming the signs of reconciliation that have begun to make their way in Chad.