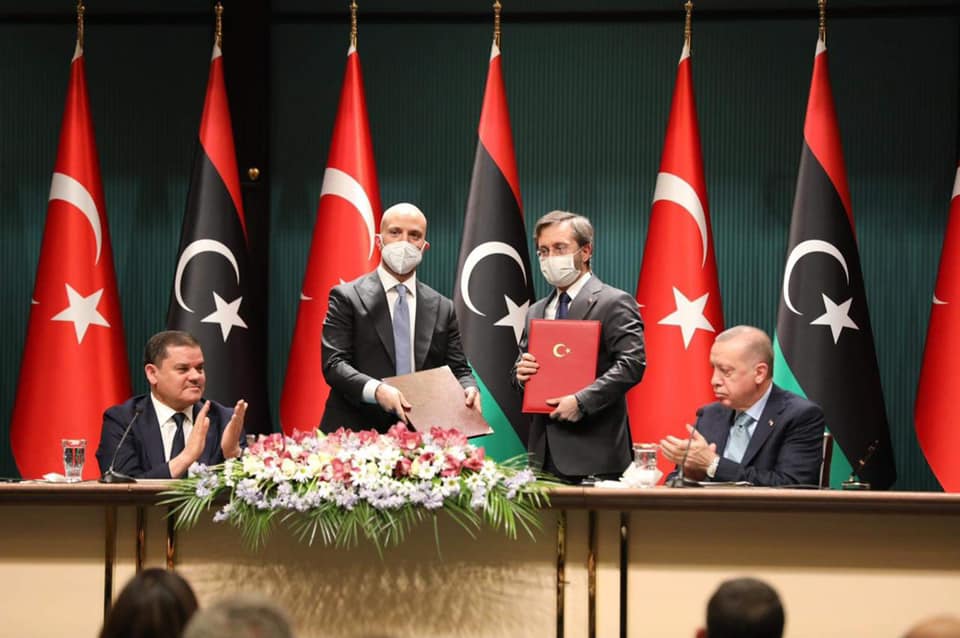 Libyan Cloud News Agency – Ankara
Libya and Turkey signed on Monday a memorandum of understanding (MoU) on strategic cooperation in the field of media.
The two sides agreed in the Turkish capital Ankara to form a joint media platform.
The platform aims to establish a strategic media partnership through cooperation in the field of media and communication and to reach effective activity in coordinating the media in the two countries.
They agreed to form a joint working group in order to prepare a detailed plan aimed at operating the media platform within three months after ratification of the MoU.
Through the media platform, the two sides will exchange information, experience, and sources and conduct joint works. The MoU will be valid for one year and it will be automatically renewed for similar periods unless it is terminated by one of the parties.