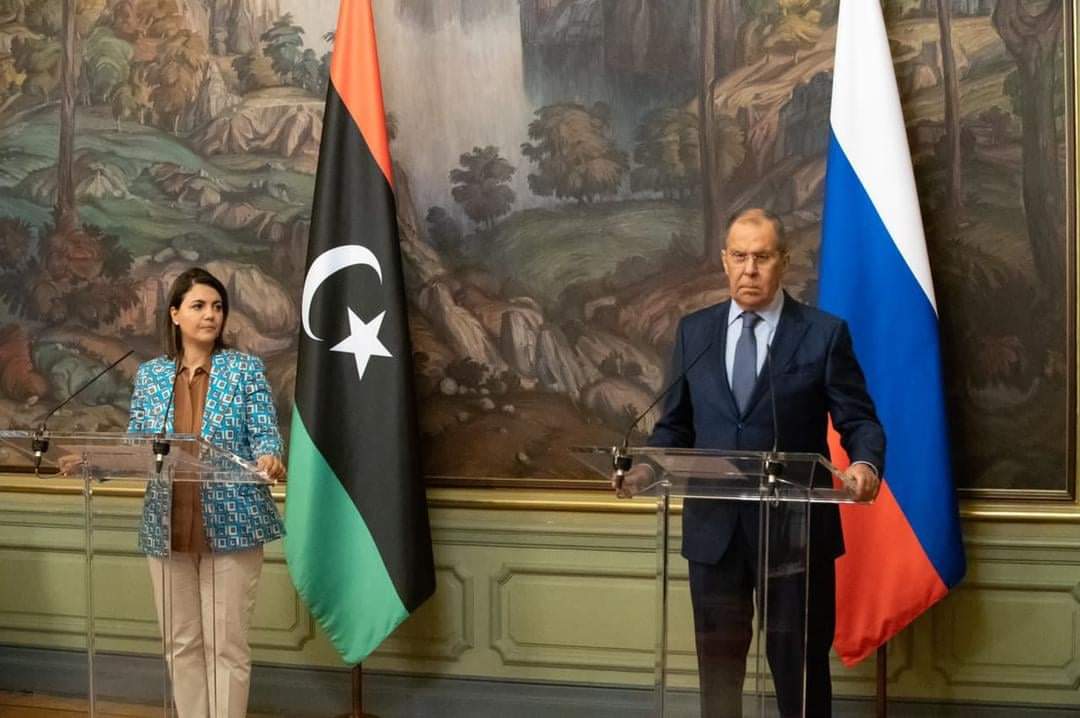 Libyan Cloud News Agency – Moscow
The Libyan Minister of Foreign Affairs and International Cooperation, Najla Al-Manqoush, held a joint press conference with her Russian counterpart, Sergey Lavrov, in Moscow on Thursday.
Al-Manqoush expressed her appreciation for the Russian support for the Government of National Unity, the ceasefire, and the outcomes of the first and second Berlin conferences.
She stressed the importance of strengthening cooperation between the two countries through activating joint agreements and MoUs, calling for the reopening of Russia's embassy in Tripoli and the consulate in Benghazi.
She also called for Russian support to unify the military institution.
On his part, the Russian Foreign Minister renewed his country's support for dialogue between the various parties in Libya.
During the press conference, the two sides called for the need to set a specific timetable for the gradual and balanced exit of all foreign mercenaries from Libya.