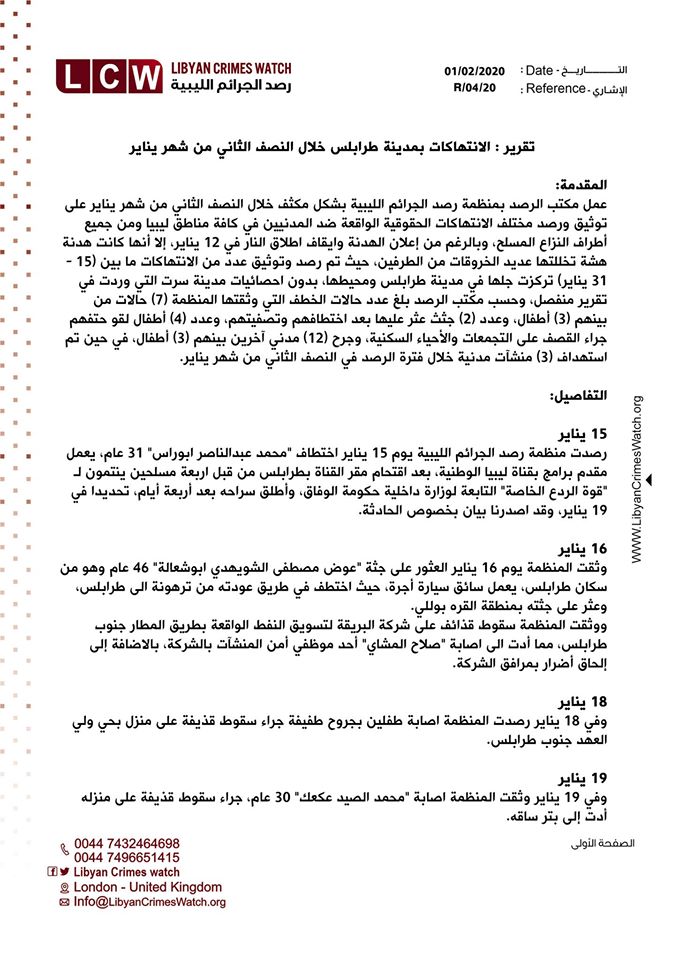 Libyan Cloud News Agency – Tripoli
Libyan Crime Watch (LCW) has condemned the human rights violations in Tripoli and its suburbs including abduction, torture and attacks against civilians.
In a report, LCW also condemned the attacks against civilian facilities, hospitals and medical staff, in addition to the violation of the truce by the parties to the conflict.
LCW said that all these crimes violate international humanitarian law and human rights law, and some of them may constitute war crimes.
It added that those responsible will be held accountable before the international and domestic courts.
LCW urged the parties to the conflict to spare civilian facilities and civilians from the armed conflict. It called on the United Nations Support Mission in Libya to set up a mechanism to ensure that the parties to the conflict adhere to the truce and work to protect civilians and ensure the return of IDPs to their homes.