Political Affairs
Independent Syndicate of Libyan Journalists condemns detention of journalist photographer
#Libyan_Cloud_News_Agency - Al-Ajailat.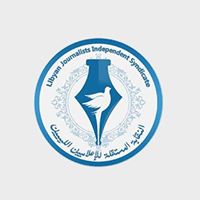 The Independent Syndicate of Libyan Journalists expressed its condemnation of the arrest of the cameraman and the blogger Al-Mukhtar Al-Halak by the security directorate of Al-Ajailat. The syndicate demands his immediate release.
Al-Halak was detained on Thursday (October 11th) inside the Al-Ajailat police station where he was reportedly ill-treated by security officials.
The family of Al-Halak stated that the reason for the detention of their son were three cases against him: two by the Education Office of the city, accusing him of defamation following the publication of a protest for some teachers in the city, as well as publication of some corruption cases in the Education Office.
His family added that the third case was filed by the security directorate in Al-Ajailat accusing him of publishing classified news. He accused the directorate of corruption. On his Facebook page, Al-Halak posted news that cars of the Directorate of Security disappeared. The directorate got the cars from the Ministry of the Interior of the Government of National Accord in Tripoli.
The syndicate released a statement saying that complaints against journalists and bloggers in the case of press offenses are punishable by law.
The syndicate called on all employees of the media institutions to be diligent in carrying out their work professionally and transparently and with high credibility and to be aware of the dangers that may result from the calls for discrimination and hate speech. The union stressed the need for all journalists to investigate and verify reliable sources before publishing news.
The syndicate also appealed to the State, in all its competent institutions, to provide the appropriate environment for a safe and appropriate climate for the freedom of the press, a translation of its commitment to respect the Provisional Constitutional Declaration and the relevant international covenants and to promote the right of free information to obtain information freely.