Political Affairs
HNEC forms a committee to review the applications of presidential election candidates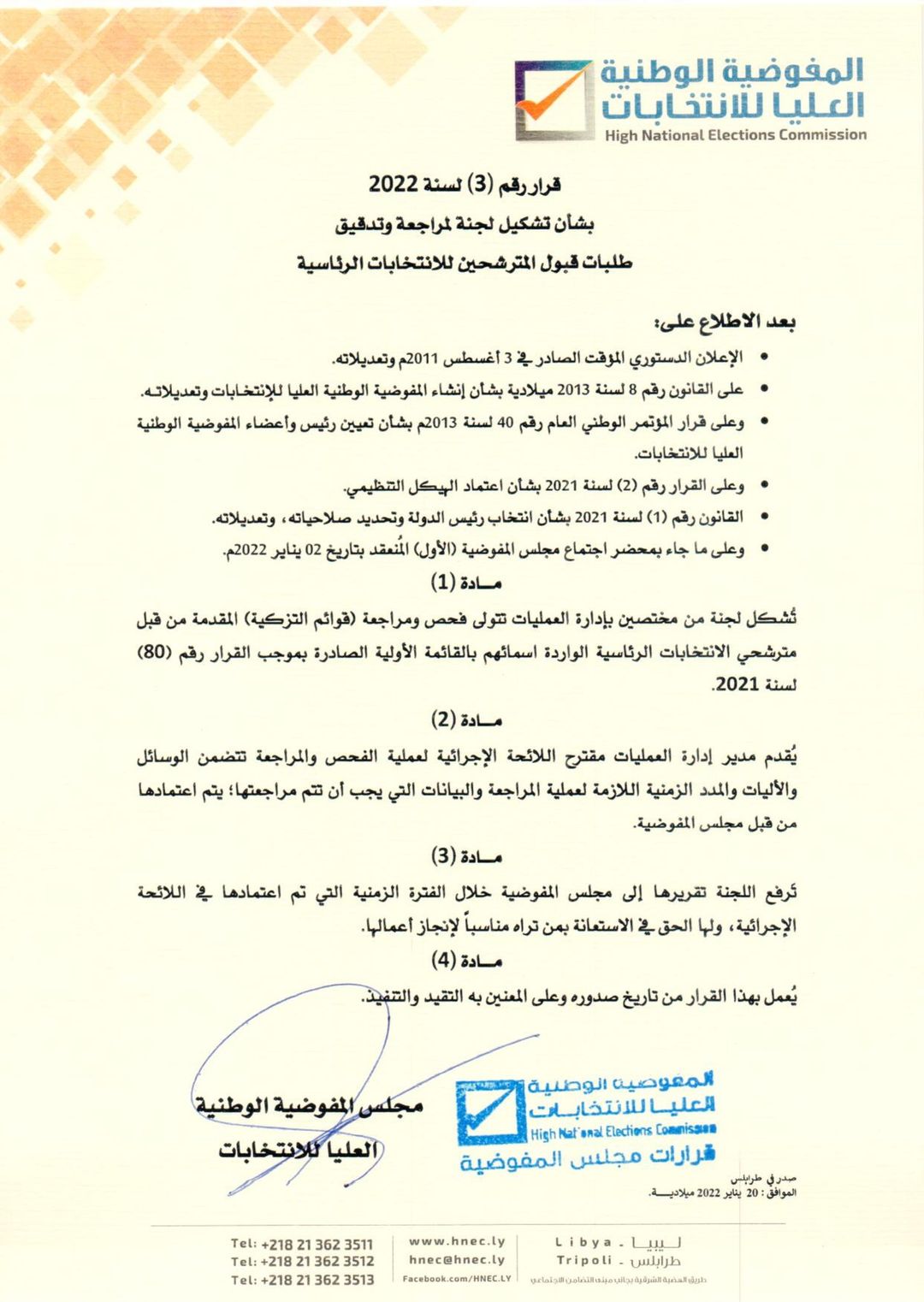 Libyan Cloud News Agency – Tripoli
The High National Elections Commission (HNEC) issued Resolution No. 3 of 2022 regarding the formation of a committee to review the applications of candidates for the presidential elections.
The HNEC stated in its decision that the committee will be formed from specialists in the management of operations and will examine and review the files submitted by the presidential election candidates.
The HNEC indicated that the Director of Operations Department will present a proposal for the procedural regulations for the examination and review process, including the means, mechanisms, and time required for the review process.
It concluded that the committee will submit its report to the HNEC during the time period that was approved in the procedural regulations, and it has the right to seek the assistance of whomever it deems appropriate to carry out its work.