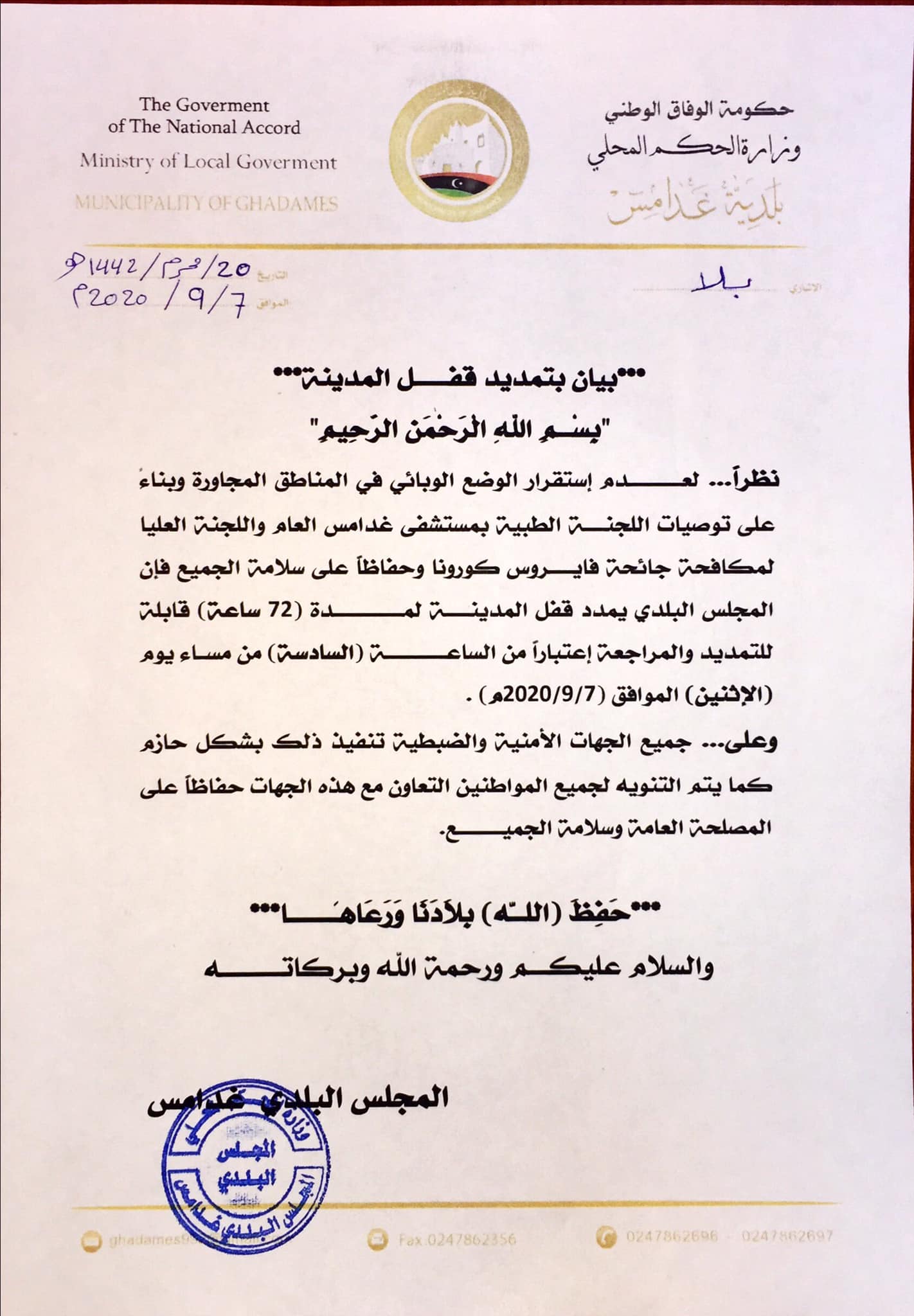 Libyan Cloud News Agency – Ghadames
Ghadames Municipal Council has extended its decision issued on September 4 related to the closure of the municipality's borders.
The Municipal Council said in a statement that the closure will be extended for another 72 hours starting from Monday, September 7.
It added that the extension was based on the recommendations of the medical committee at Ghadames Hospital and the Scientific Committee to combat the Coronavirus pandemic.