Political Affairs
Five mayors in Tripoli demand emergency power stations for the city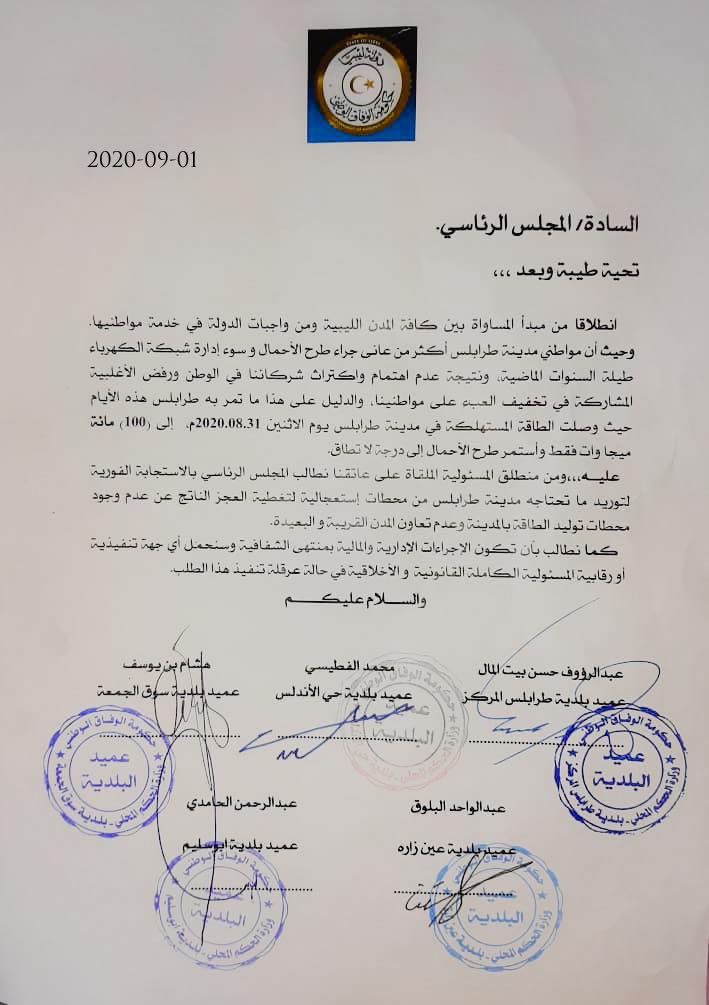 Libyan Cloud News Agency – Tripoli
The mayors of Tripoli Center, Hai Andalus, Ain Zara, Souk Al-Jumaa and Abu Salim, have demanded the Presidential Council to provide emergency power stations to cover the electricity needs of Tripoli.
In a message addressed to the Presidential Council, the mayors also demanded equality in load shedding programs, stressing the suffering of the residents of Tripoli due to the inequality of power cut hours between Libyan cities, and the mismanagement of the General Electricity Company over the past years.
The mayors explained that on Monday, August 31, the amount of energy consumption for Tripoli was only 100 megawatts, while the power cuts continued to an unbearable degree.