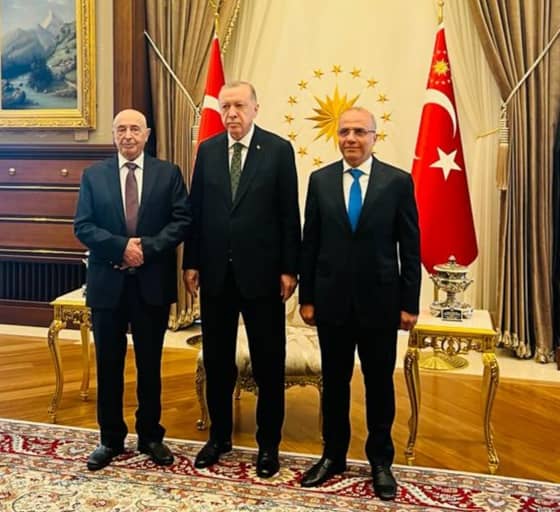 Libyan Cloud News Agency – Ankara
Turkish President, Recep Tayyip Erdoğan, held a meeting in Ankara on Tuesday with the Speaker of the Libyan House of Representatives, Aqila Saleh, and Deputy Chairman of the Presidential Council, Abdullah Al-Lafi.
The meeting dealt with bilateral relations between the two countries and the developments of the political process in Libya.
The three officials stressed the importance of preserving the unity of the Libyan territory and expediting the conduct of the electoral process, through agreed upon legislations, with an emphasis on excluding a military solution to the crisis.