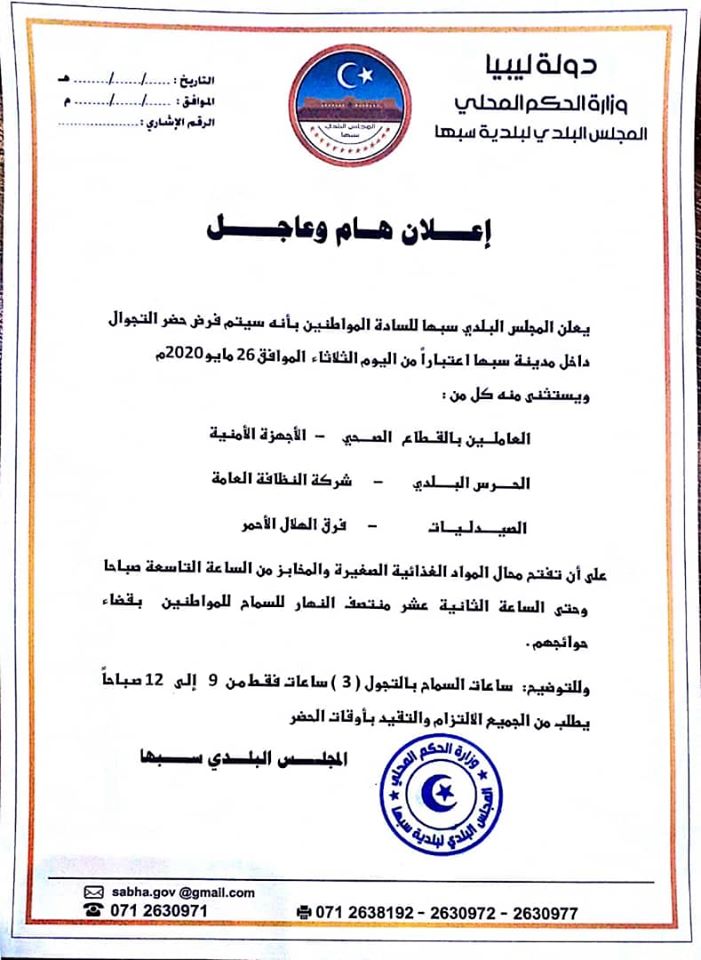 Libyan Cloud News Agency – Sabha
The Municipal Council of Sabha in south Libya has imposed a partial curfew, starting from midday until 9 in the morning.
The curfew started on Wednesday, May 27, and it excluded the health sector, security forces, the cleaning company, pharmacies, and Red Crescent teams.
The council allowed small food shops and bakeries to open from 9 in the morning until 12 in the afternoon.