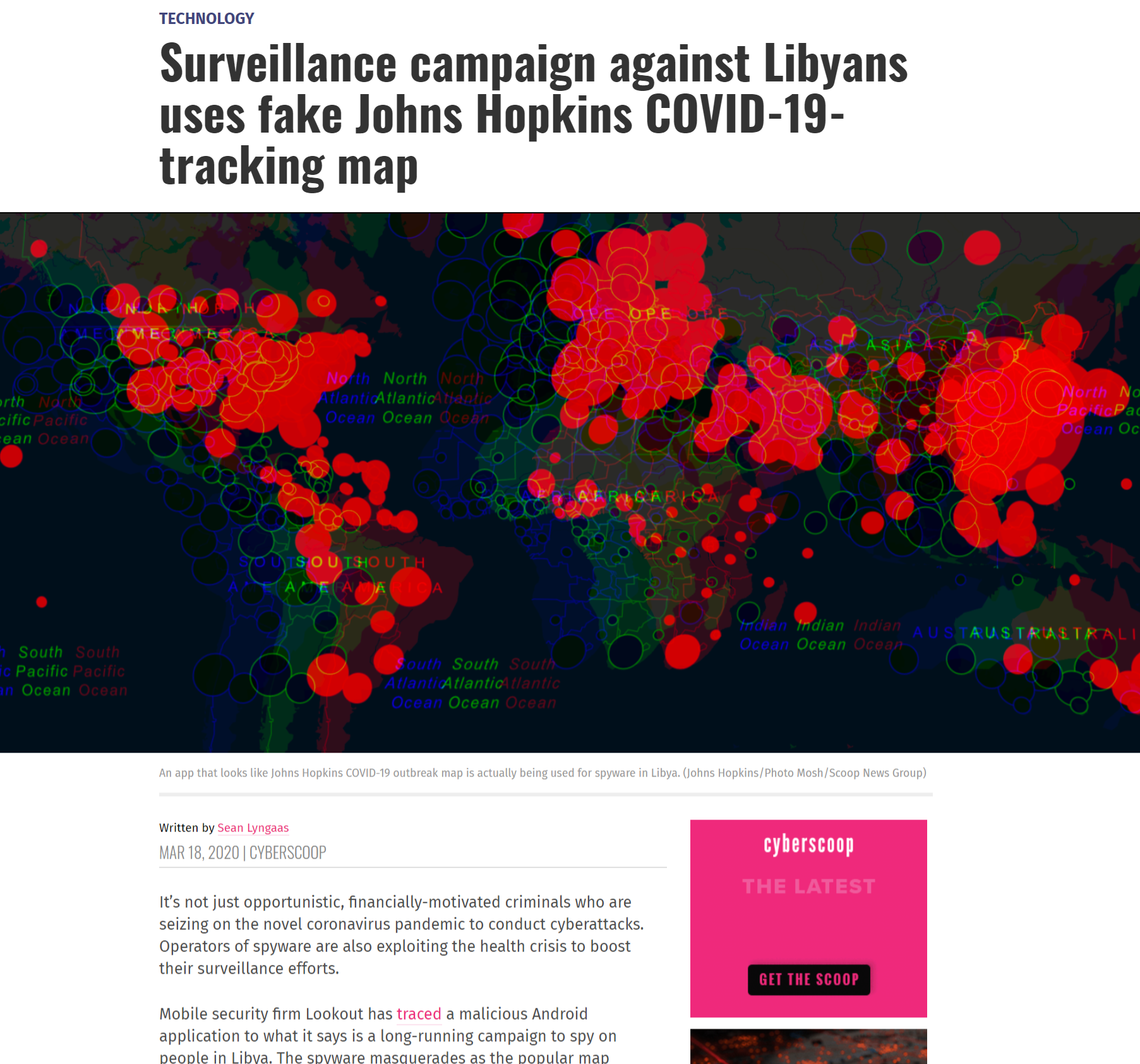 Libyan Cloud News Agency
Mobile security company Lookout has discovered an Android app called "corona live 1.1," which pretends to be the real "corona live" app and uses the Johns Hopkins University map that tracks the spread of COVID-19 in the world.
The malicious app is a long-running campaign to spy on people in Libya, according to researchers from Lookout.
The researchers added that the malicious app, called SpyMax, was actually tracking the Libyan people, getting access to the device's photos, videos, location and camera. The camera access would allow the attackers to take photos and record videos and audio.
Lookout doesn't know how many mobile phones have been infected by the malware. There has been no indication that the hacking effort is state-sponsored, the firm said. Whoever is behind the spying campaign has been using IP addresses apparently tied to a Libyan telecommunications firm.
The security company warned against downloading apps from a third party because of the security concerns.