Political Affairs
Algerian Foreign Minister calls for a political settlement to the Libyan crisis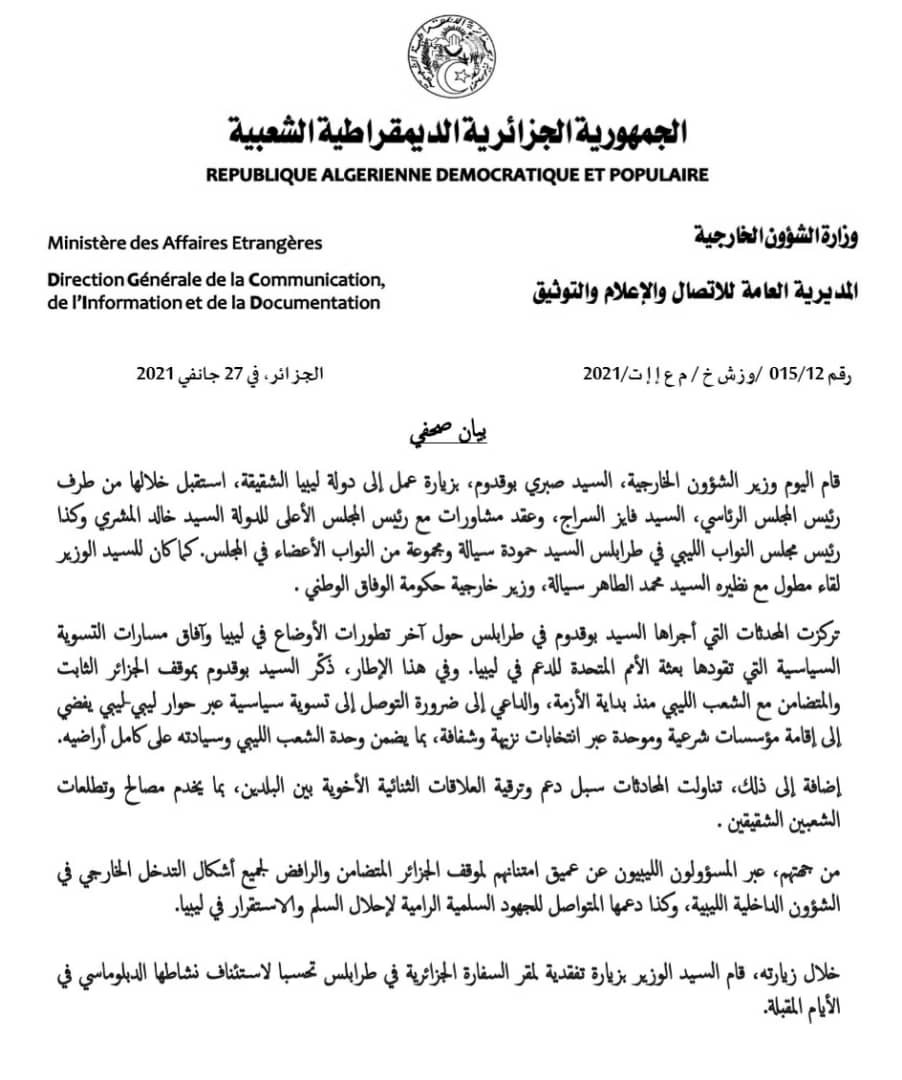 Libyan Cloud News Agency – Tripoli
Algerian Minister of Foreign Affairs, Sabri Boukadoum, has reiterated Algeria's call for a political settlement to the Libyan crisis through intra-Libyan dialogue.
This came during his visit to Tripoli on Wednesday.
The Algerian Ministry of Foreign Affairs said in a statement that Boukadoum stressed during his talks in Tripoli Algeria's firm stance and solidarity with the Libyan people since the beginning of the crisis, calling for the need to reach a political settlement through a Libyan-Libyan dialogue, leading to the establishment of legitimate and unified institutions through fair and transparent elections.
Boukadoum held separate talks in Tripoli with the head of the Presidential Council of the Government of National Accord, Fayez al-Sarraj, the head of the High Council of State, Khaled al-Mishri, the Speaker of the Parliament, Hammouda Sayala, and the Minister of Foreign Affairs, Mohammad Sayala.
The talks focused on the latest developments in Libya and the prospects for political settlement tracks led by the United Nations Support Mission in Libya, in addition to discussing ways to support and upgrade the bilateral relations between the two countries in a way that serves the interests and aspirations of the two countries.
Boukadoum also made a visit to the headquarters of the Algerian embassy in Tripoli in preparations for the resumption of its diplomatic activities in the coming days, according to the statement.