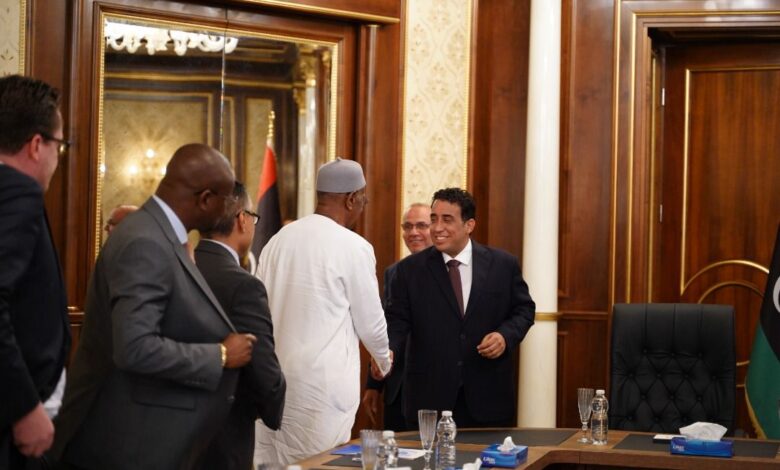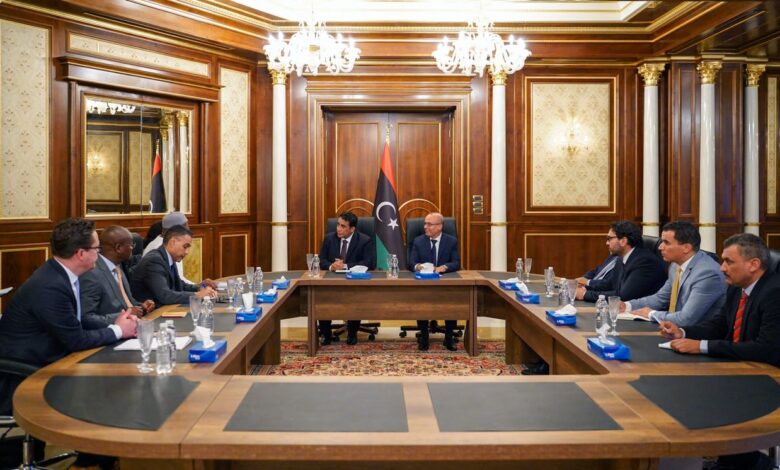 Libyan Cloud News Agency – Tripoli
The Head of the Presidential Council, Mohamed Al-Menfi, held a meeting with the Head of the United Nations Support Mission in Libya (UNSMIL), Abdoulaye Bathily, in Tripoli on Sunday.
At the beginning of the meeting, Al-Menfi welcomed the new UN envoy, wishing him success in his duties, praising the efforts of the United Nations in supporting the political process.
He said that the need is more urgent than ever to reach a political solution to the Libyan crisis.
For his part, Bathily conveyed to Al-Menfi the greetings of the Secretary-General of the United Nations, expressing his keenness to find a solution to the Libyan crisis.