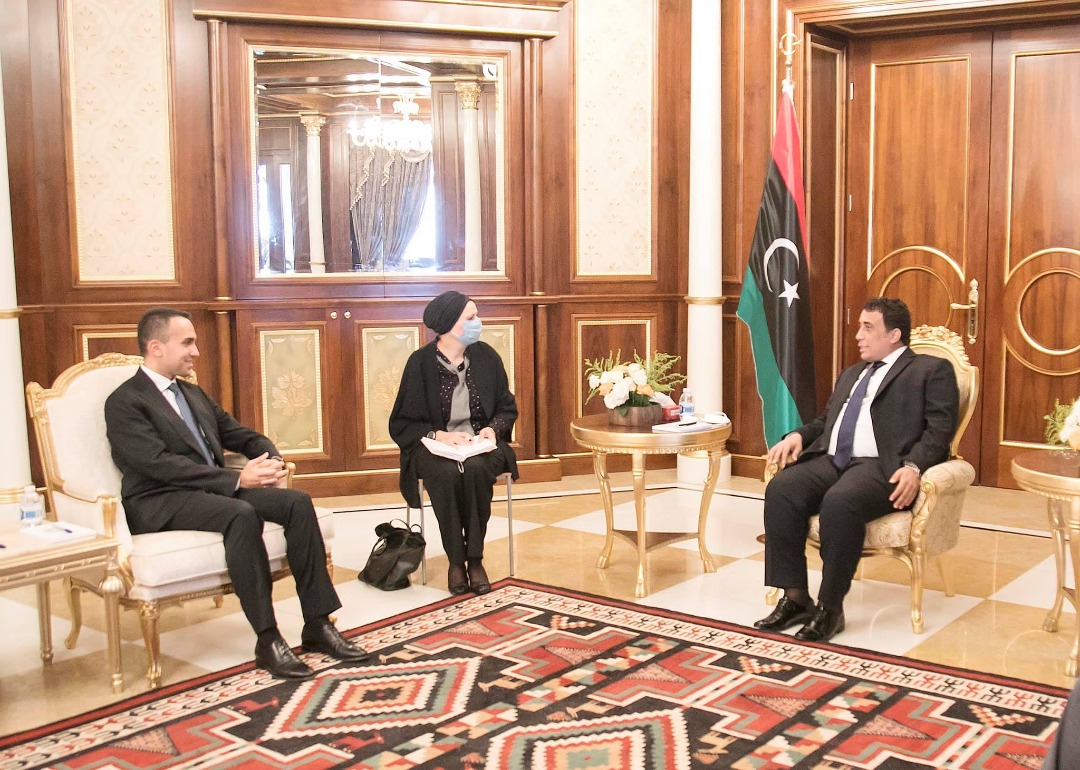 Libyan Cloud News Agency – Tripoli
The Head of the Presidential Council, Mohamed Al-Menfi, held talks with the Italian Foreign Minister, Luigi Di Maio, and his accompanying delegation, in Tripoli on Monday.
The two sides discussed the bilateral relations between the two countries in addition to a number of issues, the most important of which is the holding of the elections at the end of this year.
Al-Menfi stressed the need to resolve the issue of the legal framework for the elections and the need for the House of Representatives and the High Council of the State to reach consensus on one of the proposals for holding the elections on time.
He also stressed the importance of partnership and strengthening bilateral relations between Libya and Italy, especially in the areas of investment, trade and economic exchange.
The Italian Foreign Minister welcomed the opening of the coastal road, noting that his visit to Libya comes days after the coastal road was opened to emphasize the importance of this major step.
Di Maio also expressed his country's readiness to cooperate and work with Libya in various economic and commercial fields, especially in southern region.