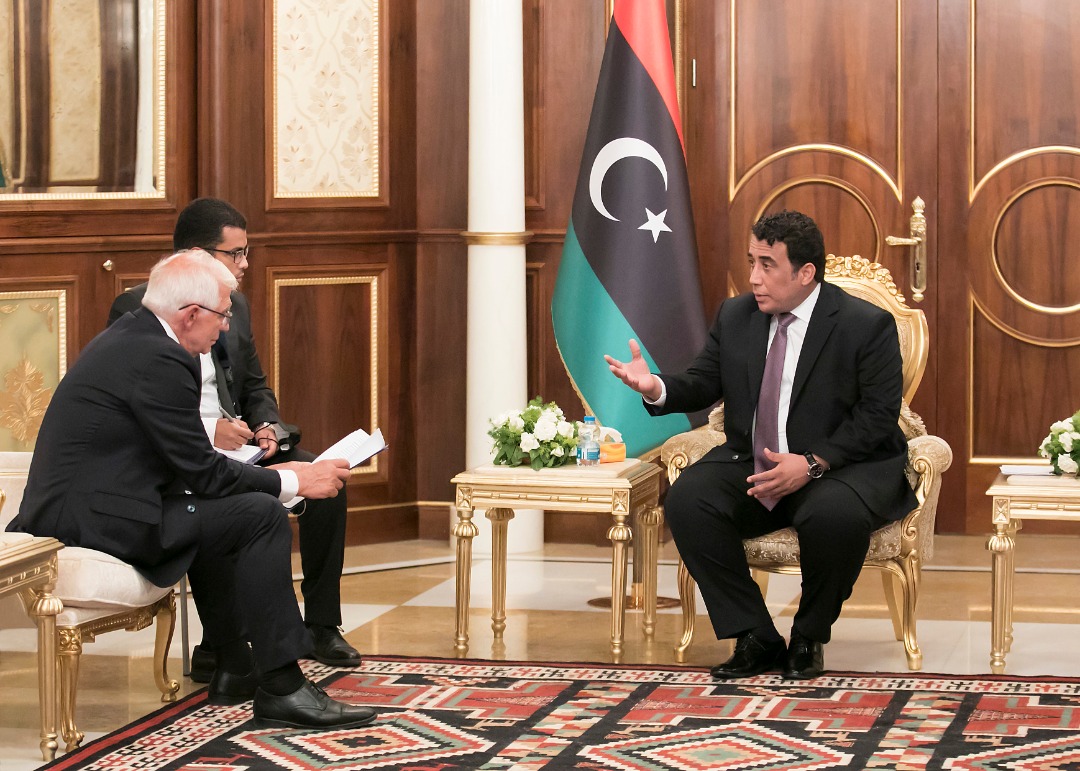 Libyan Cloud News Agency – Tripoli
The head of the Presidential Council, Mohamed Al-Menfi, held discussions with the High Representative of the EU for Foreign Affairs and Security Policy/Vice President of the European Commission, Josep Borrell, in Tripoli on Wednesday.
The discussions focused on the cooperation between Libya and the EU in many files, including illegal immigration, national reconciliation, elections, security, and economy.
Al-Menfi affirmed his readiness to support the efforts to hold the elections on time, including issuing a presidential decree within his powers in accordance with the aspirations of Libyan people.
For his part, Borrell praised the efforts of the Presidential Council, especially with regard to the unification of state institutions, the continuation of the ceasefire, and the national reconciliation.
He expressed the EU Commission's readiness to cooperate with the Presidential Council in achieving comprehensive reconciliation and holding the elections on time.