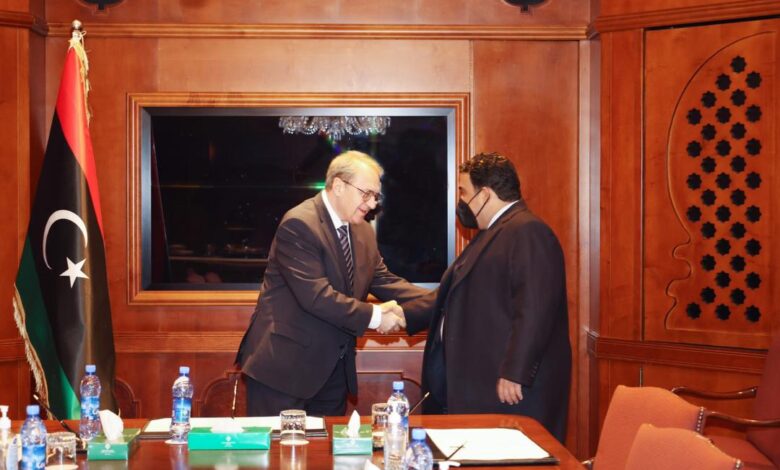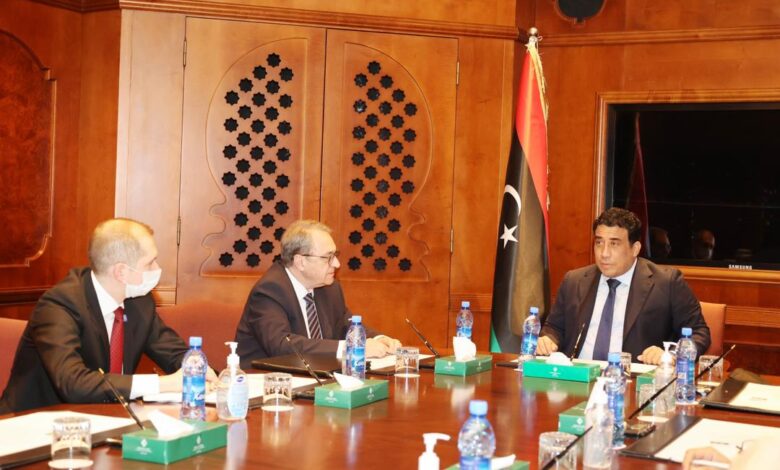 Libyan Cloud News Agency – Addis Ababa
The Head of the Presidential Council, Mohamed Al-Menfi, held talks in the Ethiopian capital, Addis Ababa, with the Special Envoy of the Russian President for the Middle East and Africa, Deputy Foreign Minister, Mikhail Bogdanov, on the sidelines of the African Union summit.
The two sides discussed the latest political developments in Libya.
Bogdanov expressed his support for all steps that lead to convergence of views between the Libyan parties to achieve peace and stability in the country.