Political Affairs
Al-Menfi and Norland discuss the Libyan political process in a phone call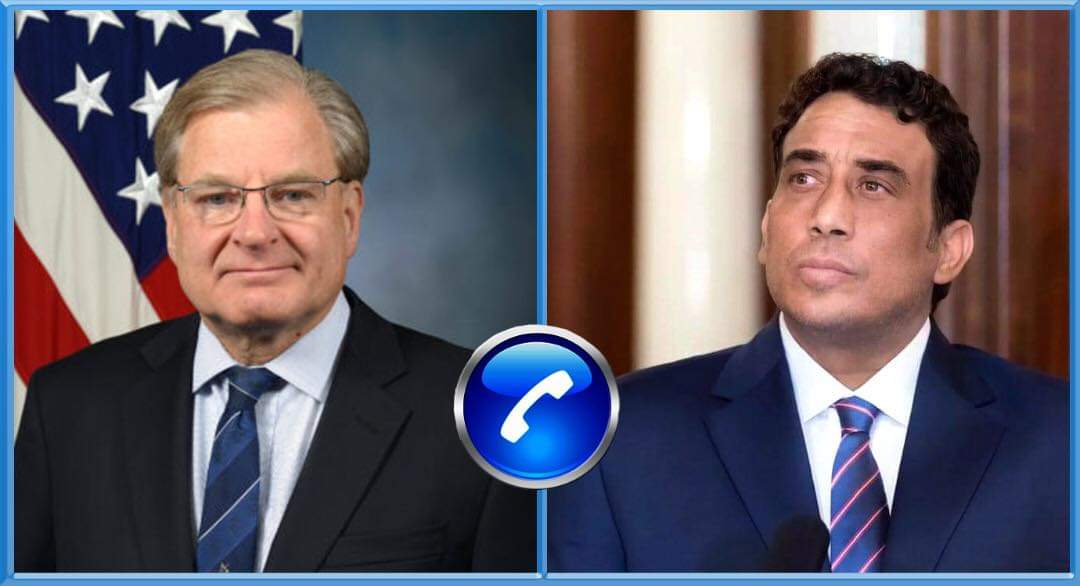 Libyan Cloud News Agency – Tripoli
The Head of the Presidential Council, Mohamed Al-Menfi, received a phone call from The United States Ambassador and Special Envoy to Libya, Richard Norland, to discuss the latest political situations in Libya.
The two sides stressed the importance of maintaining the momentum of the presidential and parliamentary elections, in response to the desire of millions of Libyans to exercise their right to vote.
Norland praised the efforts of the Presidential Council in unifying the army and the economic institution represented by the Central Bank of Libya, expressing his support for the national reconciliation project launched by the Presidential Council in order to maintain stability in Libya.
Al-Menfi called on the House of Representatives and the High Council of State to put the nation's interest above any consideration, away from any political conflicts.