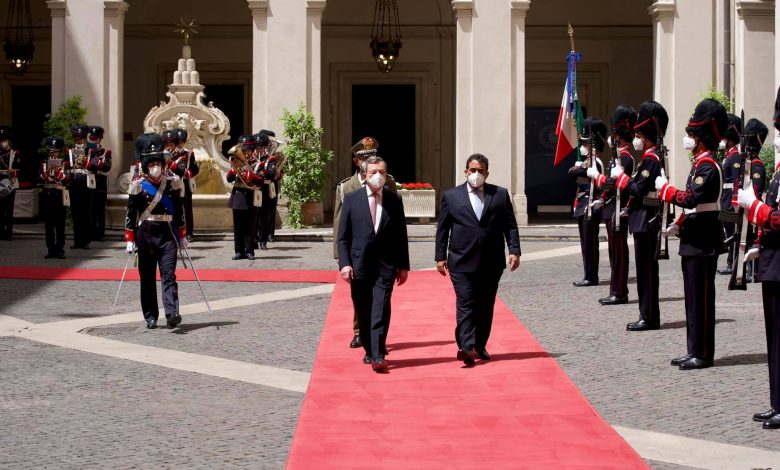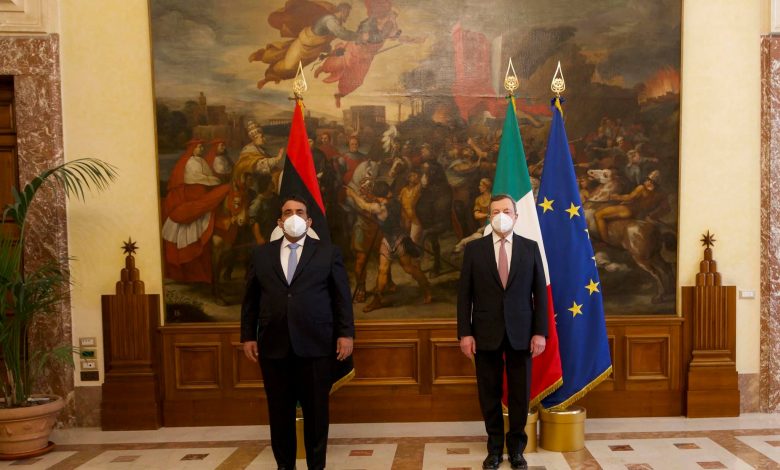 Libyan Cloud News Agency – Rome
The Head of the Presidential Council, Mohammad Al-Menfi held talks with the Italian Prime Minister, Mario Draghi, at the Chigi Palace in Rome.
Both sides discussed several files including security cooperation, immigration and border security, in addition to supporting elections and national reconciliation in Libya.
During the talks, they agreed on the necessity of coordinating security and political efforts between the two countries through official channels.
Al-Menfi stressed the importance of partnership and cooperation with the Italian side in various fields. For his part, Draghi renewed his country's support for the political track in Libya, and for the work of the Presidential Council, praising its achievements during the last period.