Political Affairs
Al-Menfi and Al-Sisi meet in Cairo to discuss the Libyan situations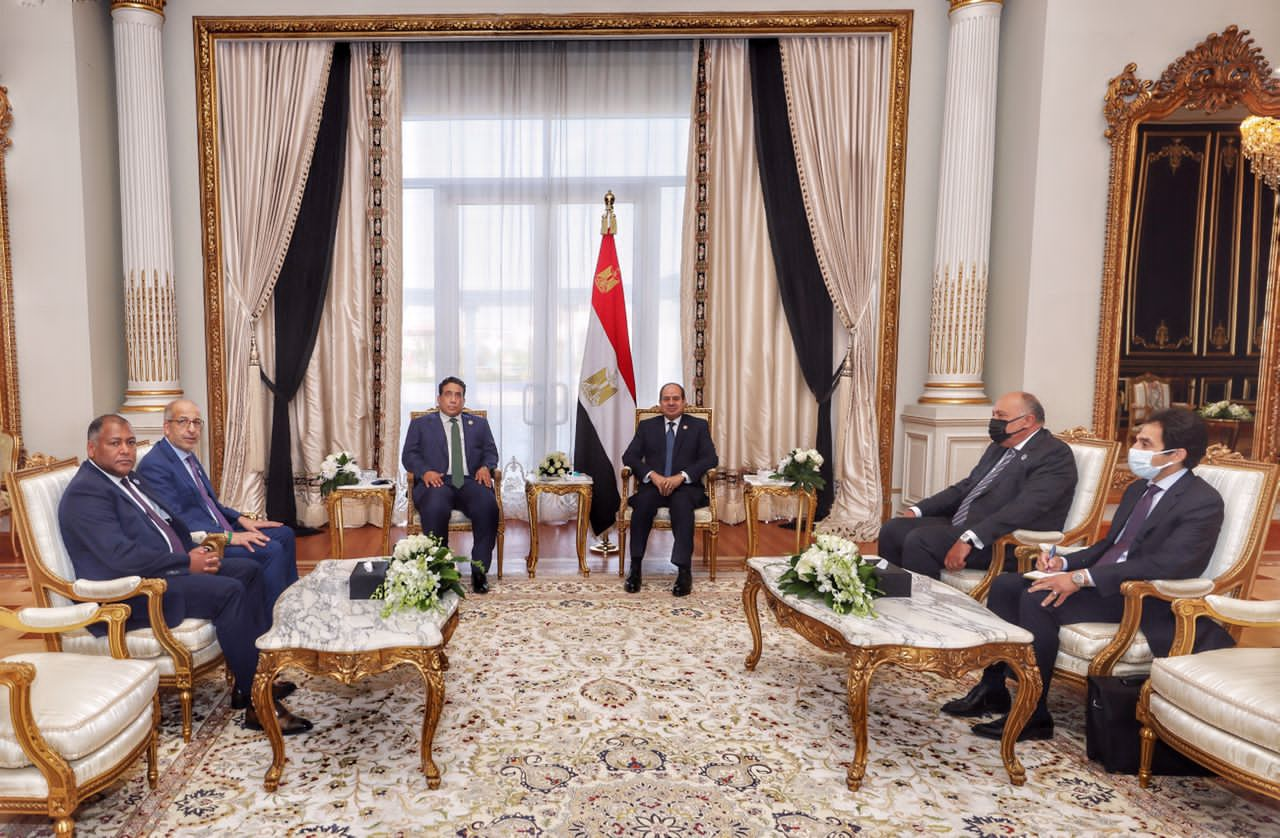 Libyan Cloud News Agency – Cairo
The Head of the Presidential Council, Mohamed Al-Menfi, met in Cairo with the President of Egypt, Abdel-Fattah Al-Sisi, on the sidelines of the 21st summit of the Common Market for Eastern and Southern Africa (COMESA).
The two sides discussed the latest political developments in Libya and ways to strengthen relations between the two countries.
They also discussed the preparations for the presidential and parliamentary elections in Libya, and stressed the need to support the Joint Military Committee 5+5 to accomplish its tasks.
During the meeting, Al-Menfi praised the efforts of Egypt in supporting the Libyan political dialogue to resolve the crisis, stressing the depth of relations and historical ties that unite the two countries.
For his part, Al-Sisi expressed his appreciation for the efforts of the Presidential Council in unifying state institutions, launching the national reconciliation project, and working to reach the elections at the end of this year, wishing the Libyan people progress and prosperity.