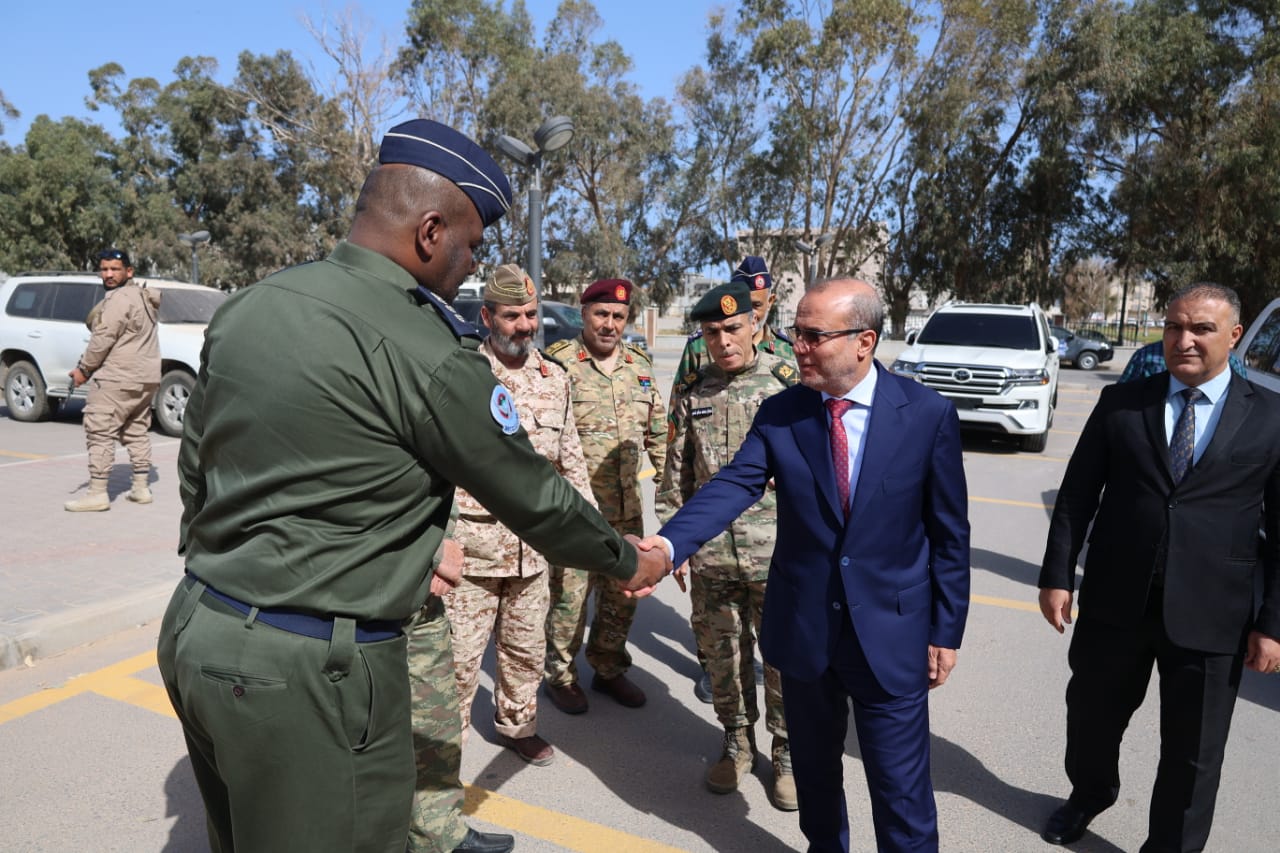 Libyan Cloud News Agency – Tripoli
The Vice Chairman of the Presidential Council, Abdullah Al-Lafi, in his capacity as the Supreme Commander of the Libyan Army, visited the Joint Operations Room at Mitiga airbase in Tripoli to make sure of the progress of work.
Al-Lafi praised the Libyan-Turkish military cooperation and the keenness of the Libyan officers to benefit from the experience of their Turkish counterparts, in implementation of the agreements signed between both countries in the field of training and technical advice.
For their part, the officers of the Joint Operations Room confirmed that the visit of the Supreme Commander of the Libyan Army gave them a moral boost that will encourage them to do the best.