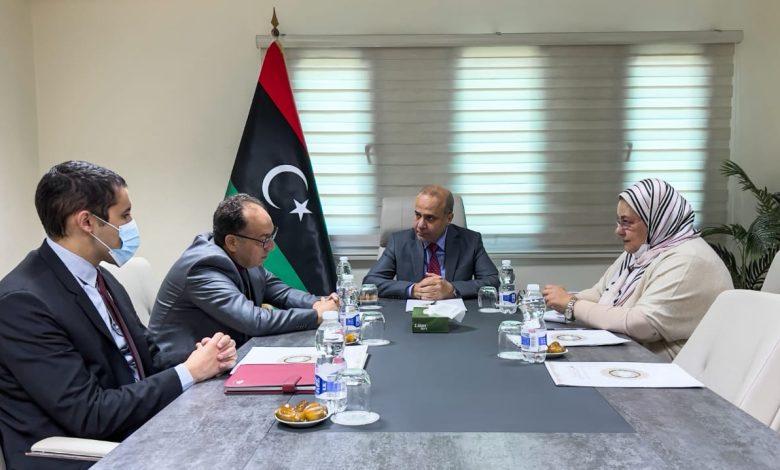 Libyan Cloud News Agency – Tripoli
The Vice Chairman of the Presidential Council, Abdallah Al-Lafi, held a meeting on Thursday with the Tunisian ambassador to Libya, Al-Asad Al-Ajili.
Al-Ajili conveyed to Al-Lafi the greetings of the Tunisian President Kais Saied, stressing the depth of the historical relations linking the two countries.
Both sides discussed the bilateral relations and ways to strengthen them in many fields through the Libyan-Tunisian Higher Committee.
Al-Lafi raised the issue of name similarity that impedes the travel of Libyan citizens at Tunisian ports, calling for a solution in coordination with the relevant authorities in the two countries.
Al-Lafi also called on the Tunisian companies to resume work in Libya and contribute in the reconstruction process.