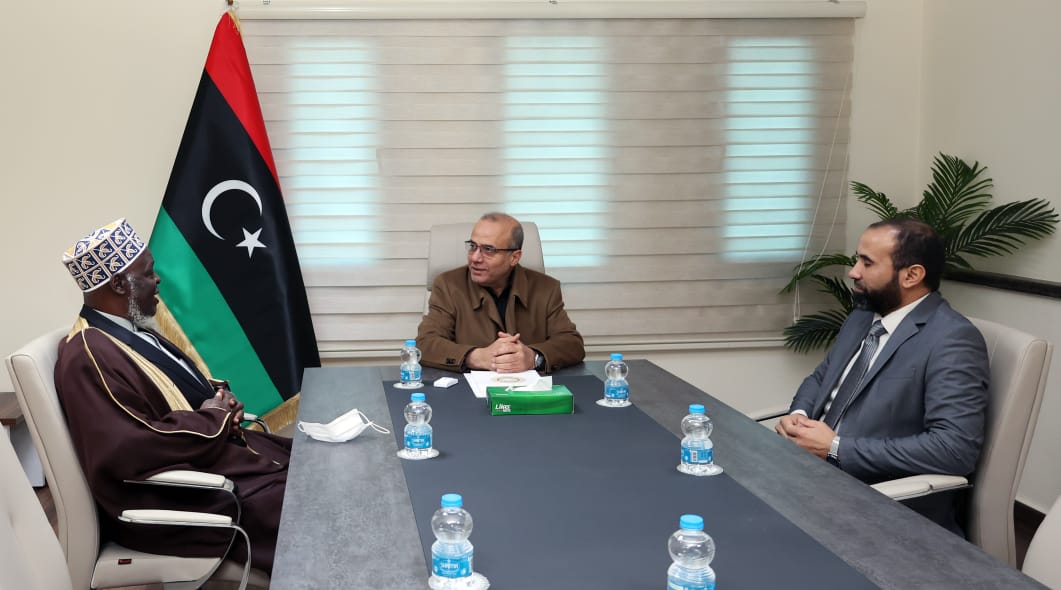 Libyan Cloud News Agency – Tripoli
The Vice Chairman of the Presidential Council, Abdallah Al-Lafi, held a meeting in Tripoli on Thursday with the Mufti of Uganda, Sheikh Shaban Ramadan Munaje, and the Dean of the International Islamic Call College, Abu Bakr Mohammad.
The attendees reviewed the project of national reconciliation launched by the Presidential Council, and ways of benefiting from the Ugandan experience, which contributed to its stability over the past years.
During the meeting, Al-Lafi promised to overcome the difficulties facing the International Islamic Call College in coordination with the relevant authorities, in order to be able to perform the tasks assigned to it.
The Ugandan Mufti praised the role of the Islamic Call Society in spreading Islam in Uganda by constructing the National Mosque, which is the largest mosque in Uganda.