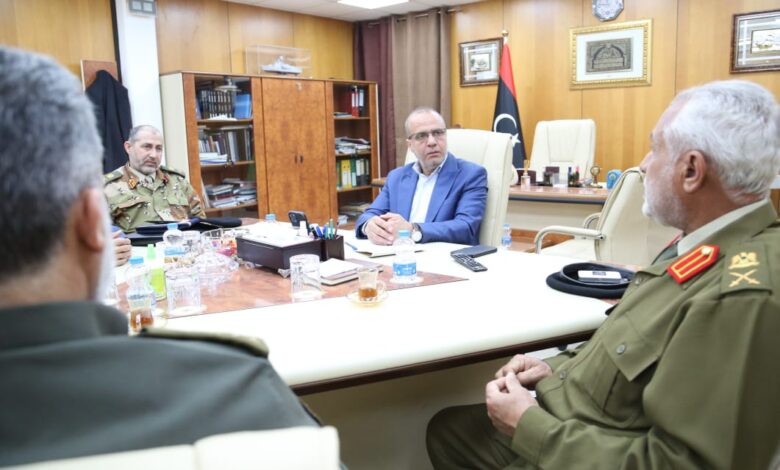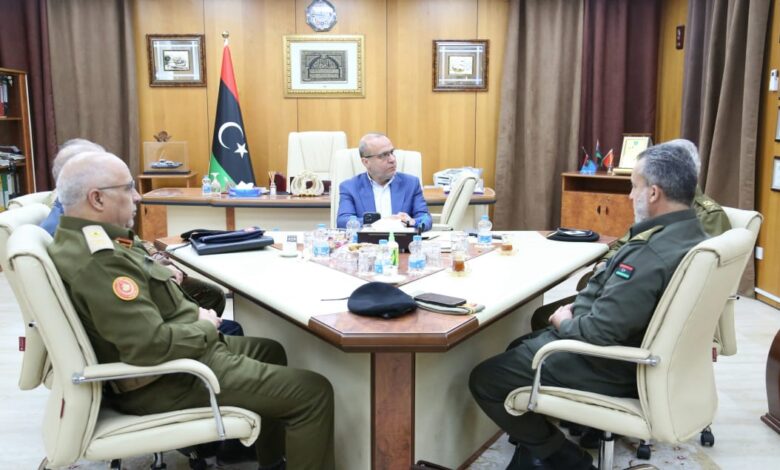 Libyan Cloud News Agency – Tripoli
The Vice Chairman of the Presidential Council, Abdullah Al-Lafi, held a meeting with members of 5+5 Joint Military Commission (JMC) to review the latest military and security situations in the country.
The meeting focused on the practical steps taken for the exit of mercenaries and foreign fighters from Libyan territory and the unification of the army.
Al-Lafi affirmed the Presidential Council's support for the efforts of the JMC to perform the tasks entrusted to it, to ensure permanent stability in all regions of Libya and to complete the procedures of army unification.