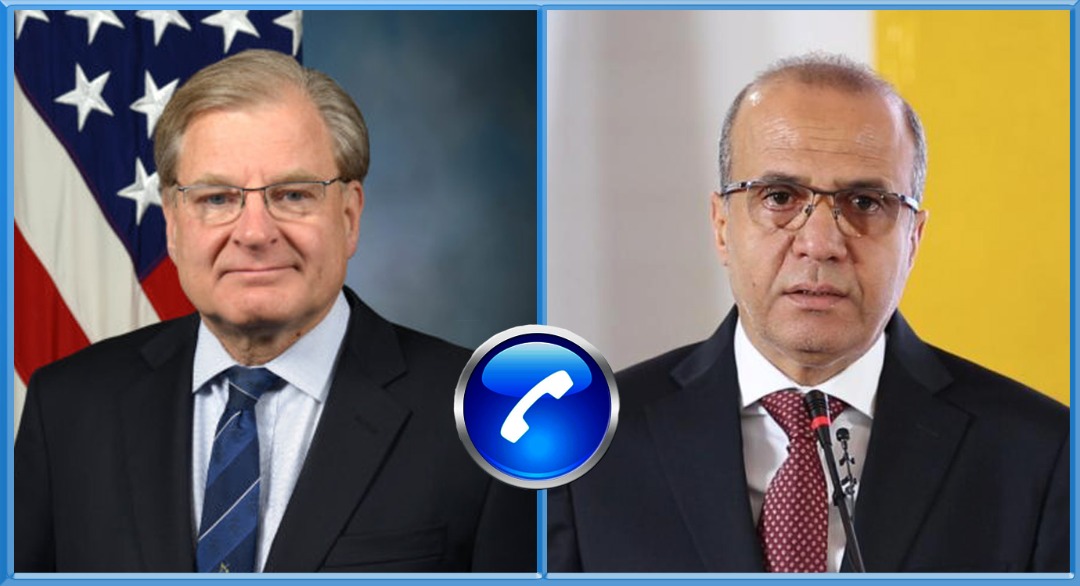 Libyan Cloud News Agency – Tripoli
The Vice Chairman of the Presidential Council, Abdallah Al-Lafi, held telephone discussions with the US Ambassador and Special Envoy to Libya, Richard Norland, on Friday.
Both sides reviewed the electoral process in Libya.
Al-Lafi stressed the need to develop a clear roadmap and a specific time frame for the implementation of the elections, calling on the House of Representatives to push this path forward in order to meet the aspirations of the Libyan people.
For his part, Norland reiterated the United States' strong support for pursuing a path that could lead to free, fair and inclusive elections, within the original timeframe stipulated in the road map of the Libyan Political Dialogue Forum.