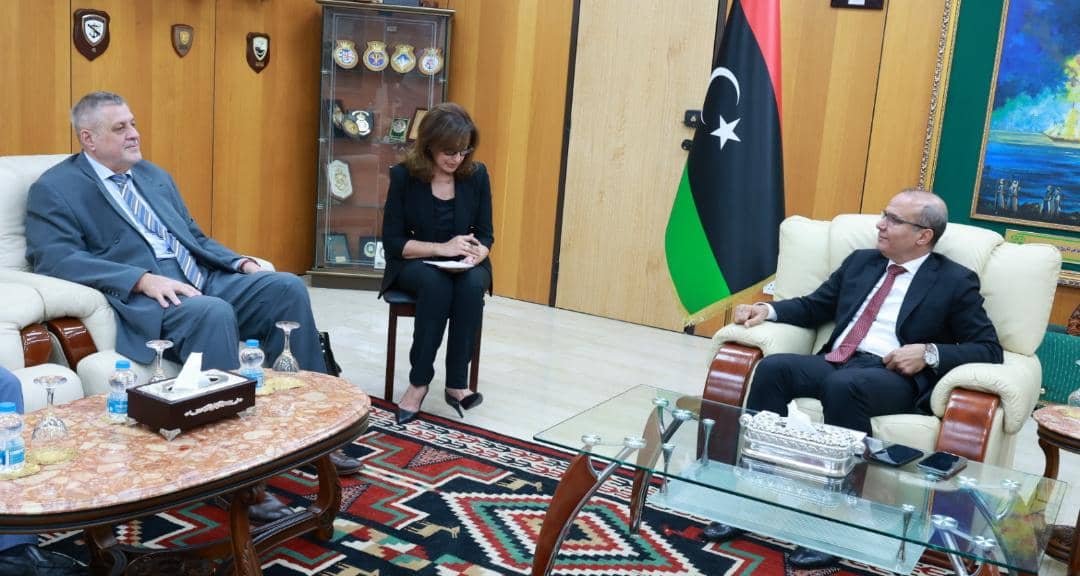 Libyan Cloud News Agency – Tripoli
A member of the Presidential Council, Abdullah Al-Lafi, met with the head of the United Nations Support Mission in Libya (UNSMIL), Jan Kubis, to discuss the latest developments in Libya.
The two sides reviewed the current situations on various political, security and military levels, and the preparations for holding the upcoming elections on schedule.
They also discussed the national reconciliation file, launched by the Presidential Council, and the results achieved during the past two days with regard to the release of a number of prisoners.
Al-Lafi confirmed that this file is moving forward, referring to the meeting of the Presidential Council with the Minister of Justice last April in which it urged her to work to close this file.
During the meeting, they stressed the need to work to unify the military institution, and urged the Joint Military Committee 5+5 to put a plan for the withdrawal of mercenaries and foreign forces from all Libyan soil gradually and at a specific time, to ensure the stability of the country, and to hold free and fair elections that achieve aspirations the Libyan people.