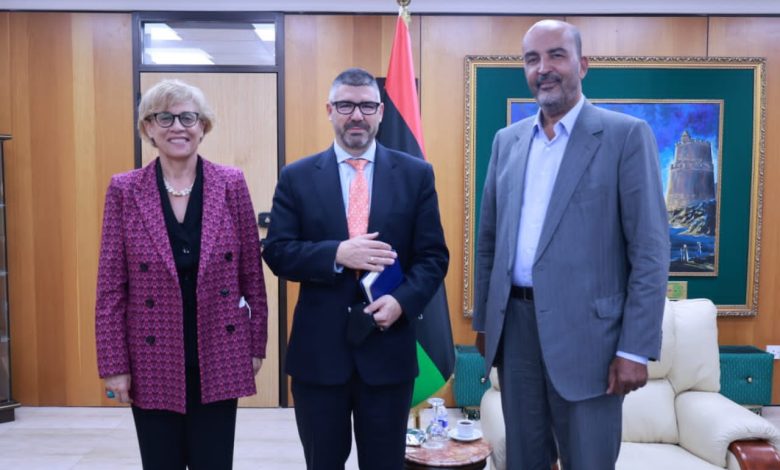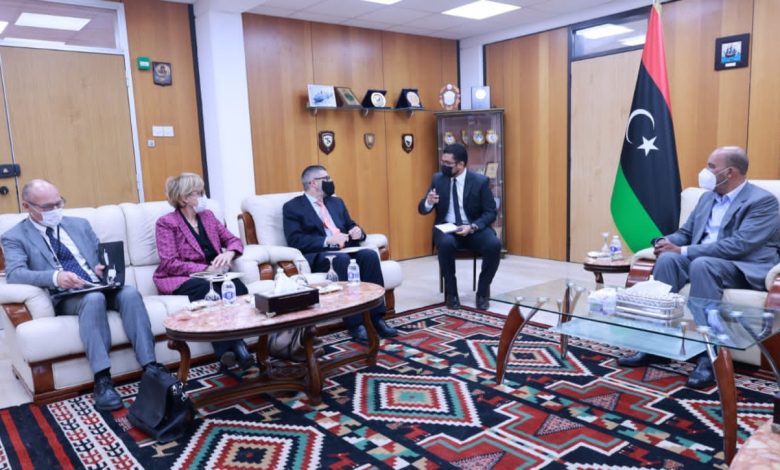 Libyan Cloud News Agency – Tripoli
The Deputy Chairman of the Presidential Council, Moussa Al-Koni, held a meeting with the European Union Ambassador to Libya, Jose Sabadell, and the Head of the European Union Border Assistance Mission in Libya (EUBAM), Natalina Cea, in Tripoli on Monday.
The participants reviewed the results of Al-Koni's recent European tour, and sending a European mission to monitor the electoral process that will take place on 24 December.
During the meeting, Al-Koni praised the efforts of the European Union Mission in Libya, expressing his readiness to overcome all difficulties that hinder the mission from performing the tasks entrusted to it in Libya.