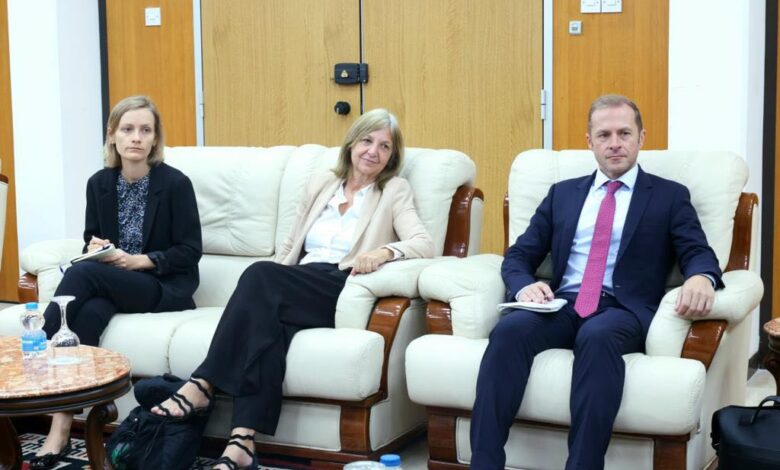 Libyan Cloud News Agency – Tripoli
Member of the Presidential Council Moussa Al-Koni, received Thursday the French envoy to Libya, Paul Soler, who conveyed the greetings of the French President and affirmed the continuous French support for the Council's efforts to achieve stability in Libya.
Soler said that his country supports intra-Libya dialogue to resolve the crisis without any external interference.
He expressed his appreciation for the progress achieved by the Joint Military Commission 5 + 5 to maintain calm in the country.
Both sides also discussed the latest situations in Libya and the efforts made by the Presidential Council to hold elections according to a constitutional basis acceptable to all parties.
Al-Koni expressed his hope that France will have a prominent role during this stage, as it chairs the European Union, and assumes the presidency of the UN Security Council next month, which will contribute to resolving the Libyan crisis.