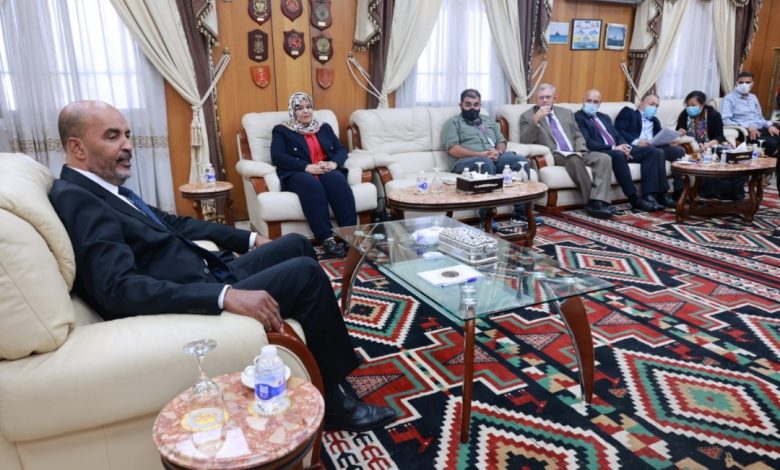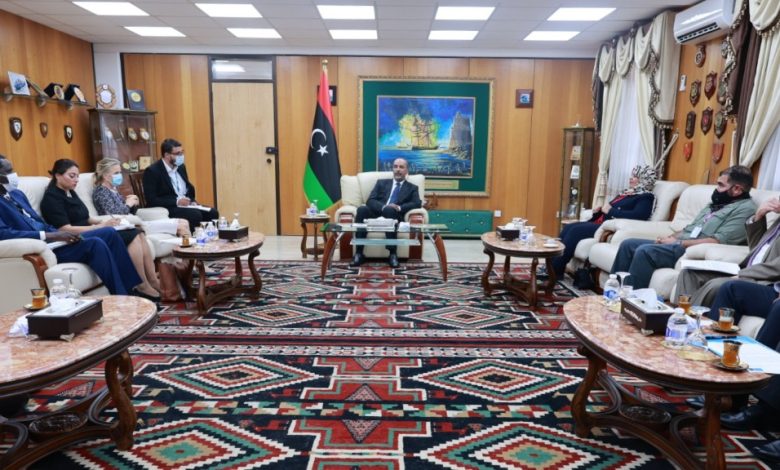 Libyan Cloud News Agency – Tripoli
The Vice President of the Presidential Council, Moussa Al-Koni, and the Minister of Social Affairs in the Government of National Unity held a meeting with representatives of the World Health Organization, the United Nations Population Fund, the International Organization for Migration, UNESCO, and the United Nations High Commissioner for Refugees in Libya.
Al-Koni welcomed the representatives of international organizations working in Libya and praised their role in following up on the issue of irregular migrants and humanitarian asylum seekers.
He stressed that the file of irregular migration is one of the most difficult files that need comprehensive treatment, guaranteeing the human rights of the migrants, and preserving the country's right to get rid of the effects of the influx of migrants.
Al-Koni confirmed that the Presidential Council pays special attention to this file, pointing out that he had visited the detention centers to follow up on the migrants' conditions after the recent events in the capital.
He stated that he had apologized to them and considered them as guests of Libya.
Al-Koni considered that this period is much better than previous years, as the migrants have not yet been subjected to any bad treatment or violations such as those that occurred during the stage of division and security chaos in the past years.
He said that joint agreements with Libya's southern neighbours would be activated to protect the borders and stop the flow of irregular migrants.
For their part, the UN representatives called for the release of women and children detained in shelters, and to improve the living conditions of others, by transferring the responsibility to the Ministry of Social Affairs, so that the UN organizations can cooperate with various government agencies and solve all problems and obstacles facing migrants and their families.
In turn, the Minister of Social Affairs, Wafaa Al-Kilani, confirmed that the ministry is concerned with the affairs of migrants, and is conducting field work visits to check on their daily and humanitarian conditions.