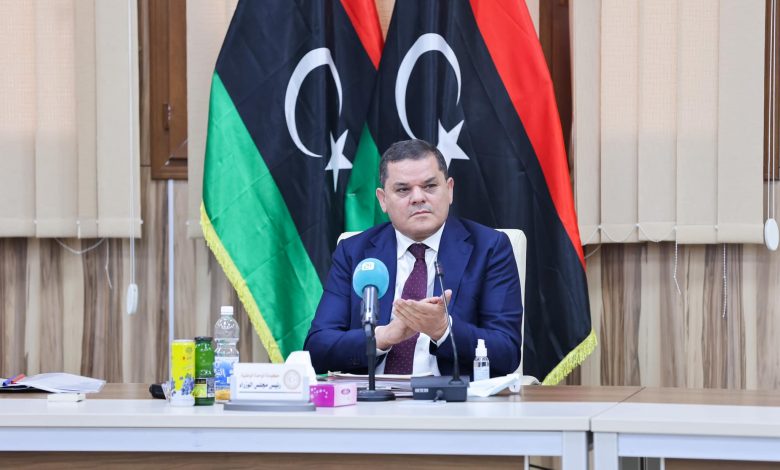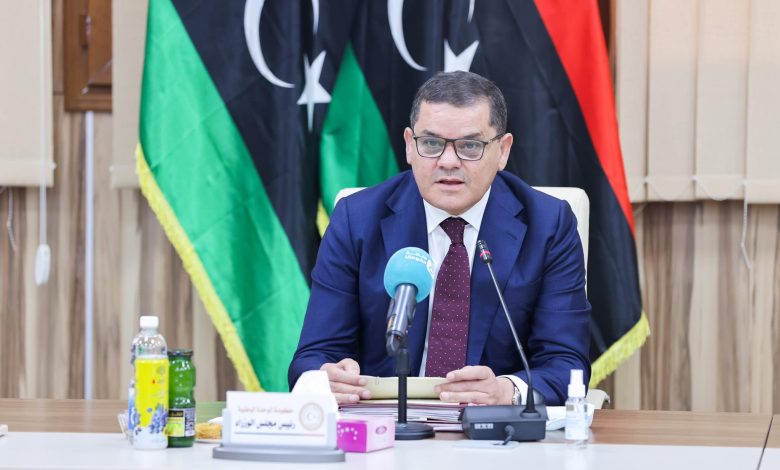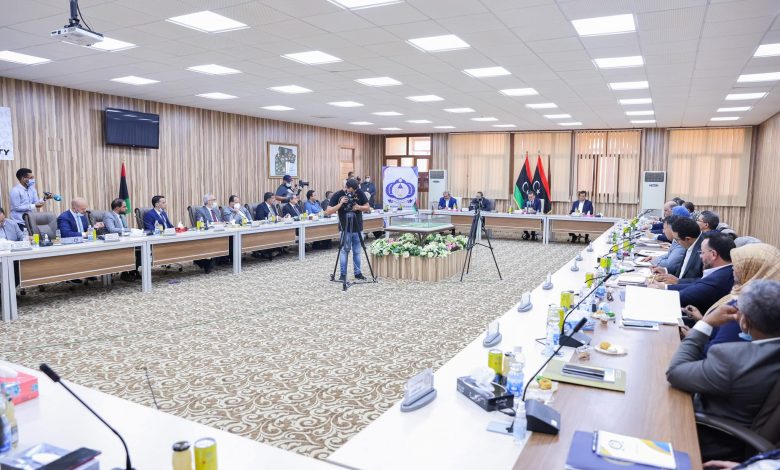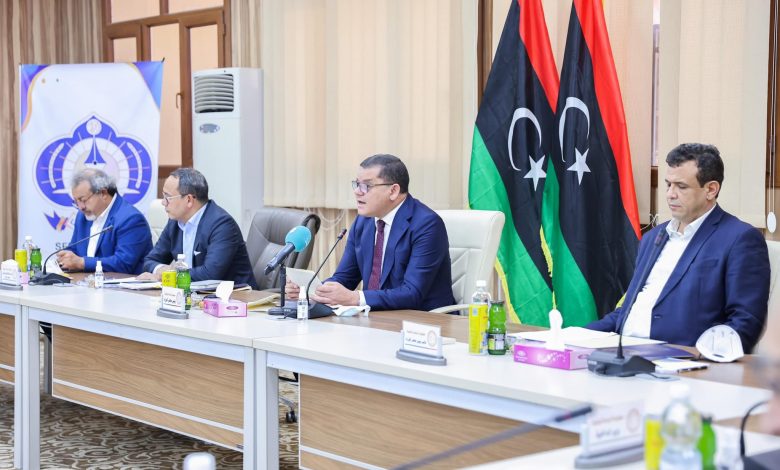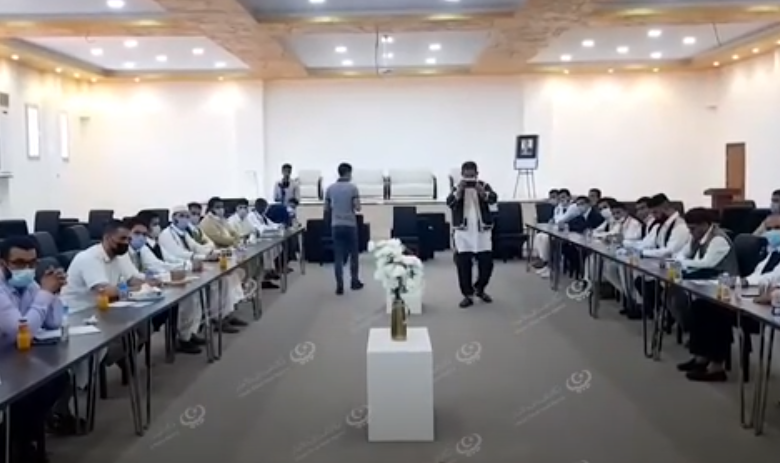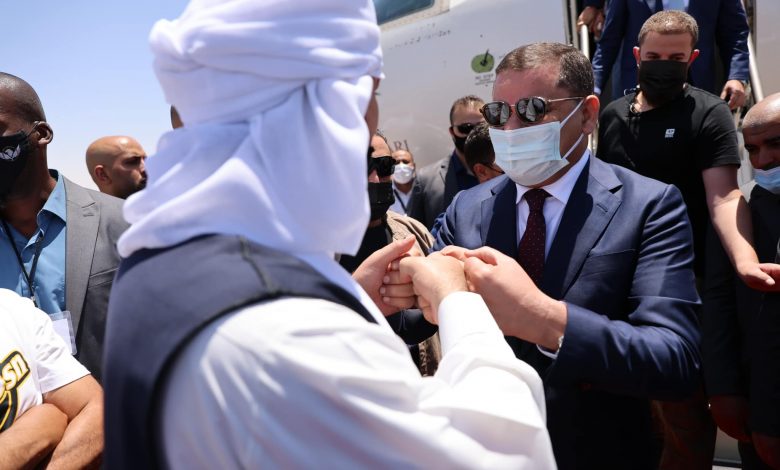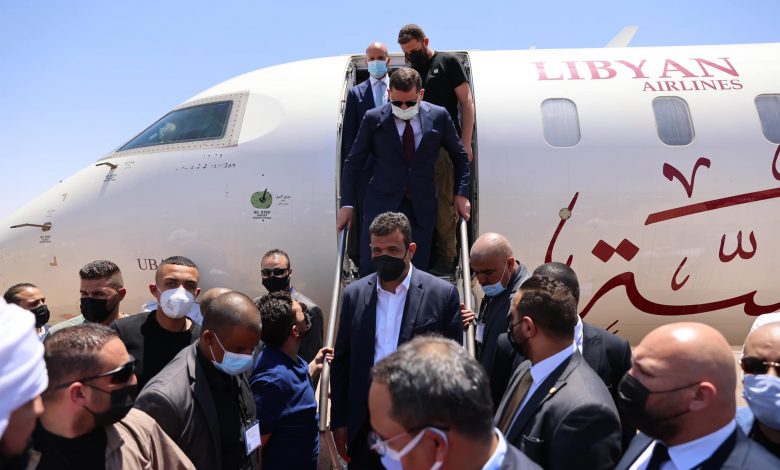 Libyan Cloud News Agency – Sabha
The Prime Minister of the Government of National Unity, Abdel Hamid Al-Dabaiba, vowed on Sunday to create the necessary atmosphere for holding the presidential and parliamentary elections on time.
Chairing the government meeting in Sabha city, Al-Dabaiba stressed his adherence to the road map approved by the Libyan Political Dialogue Forum in Geneva, which calls for holding of elections at the end of the year.
Al-Dabaiba said that the government is working to complete its plans to maintain security and combat crime and terrorism in the south, and provide the necessary aid to the security directorates.
He confirmed that there will be no more wars in Libya, and that the government is counting on the South Development Fund to form the new south, which has suffered from sabotage.
The Prime Minister promised to provide the anti-Coronavirus vaccine to all Libyans, noting that the government is working to prepare more isolation centers in a number of regions to contain infections due to the outbreak of the virus.
Al-Dabaiba announced his approval to allocate an amount of money to the Ministry of Health to combat the Coronavirus, stressing that there are shipments of medicines to combat the virus that will come to the country successively.
Al-Dabaiba concluded that the government has opened several health isolation centers in Tripoli, and is now working on preparing additional isolation centers in a number of regions, attributing the reason for the increase in the number of infected people to the state of carelessness among Libyans during the past period, which resulted in the closure of some isolation centers after the second wave of the virus.