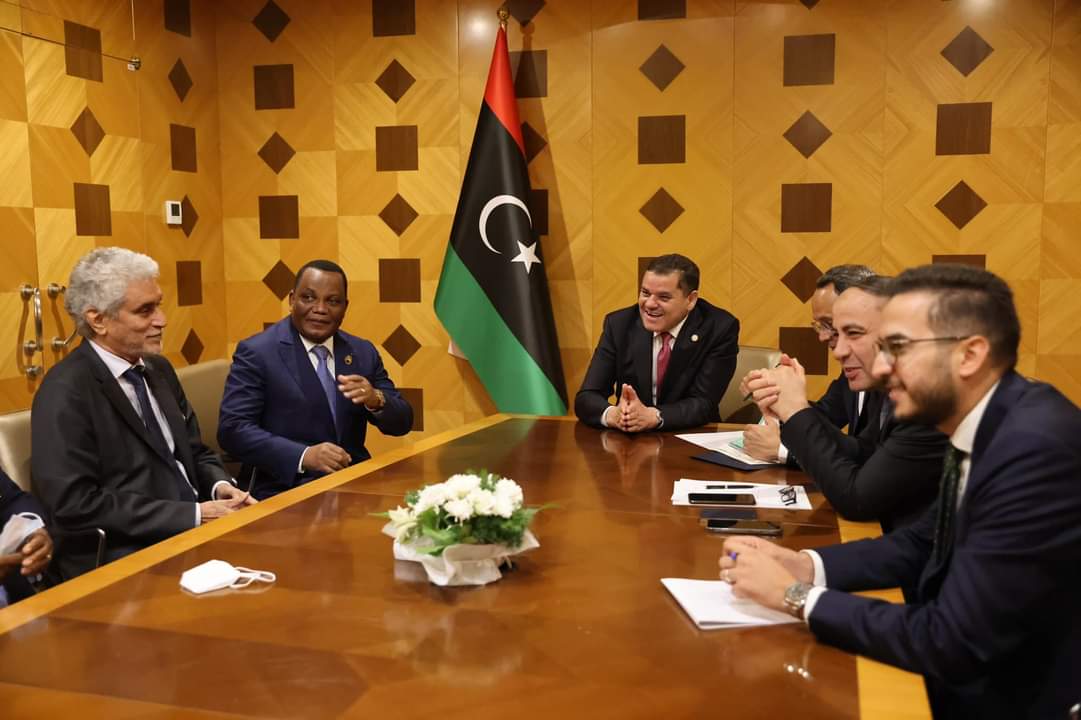 Libyan Cloud News Agency – Tripoli
The Prime Minister of the Government of National Unity, Abdul Hamid Al-Dabaiba, met in Tripoli on Thursday with the Minister of Foreign Affairs of the Congo who was accompanied by a delegation from the African Union.
The attendees discussed the African Union's vision regarding the Libyan national reconciliation, and the role of the African Union in achieving security and stability in Libya.
Al-Dabaiba stressed the importance of the role of the African Union in Libya, especially in the file of reconciliation.
The Congolese Foreign Minister stressed the need for concerted efforts to achieve national reconciliation.