Political Affairs
Al-Dabaiba held a meeting with the committee in charge of preparing a unified salary schedule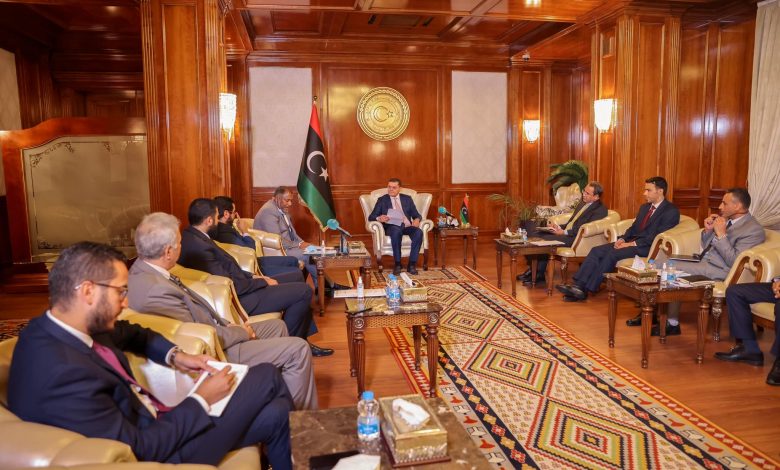 Libyan Cloud News Agency – Tripoli
The Prime Minister of the Government of National Unity, Abdul Hamid Al-Dabaiba, met with members of the government committee charged with preparing a unified salary schedule for state employees.
During the meeting, Al-Dabaiba highlighted the importance of the committee's work, which aims to achieve social justice and ensure the sufficiency of employees.
He gave the committee 60 days to finish the unified salary schedule and submit it to the Council of Ministers to refer it to the House of Representatives for approval.
Al-Dabaiba explained that the unified schedule will increase the income of employees while reducing government spending on salaries and eliminating disguised unemployment.