Political Affairs
A meeting to follow up on the military developments held in Tripoli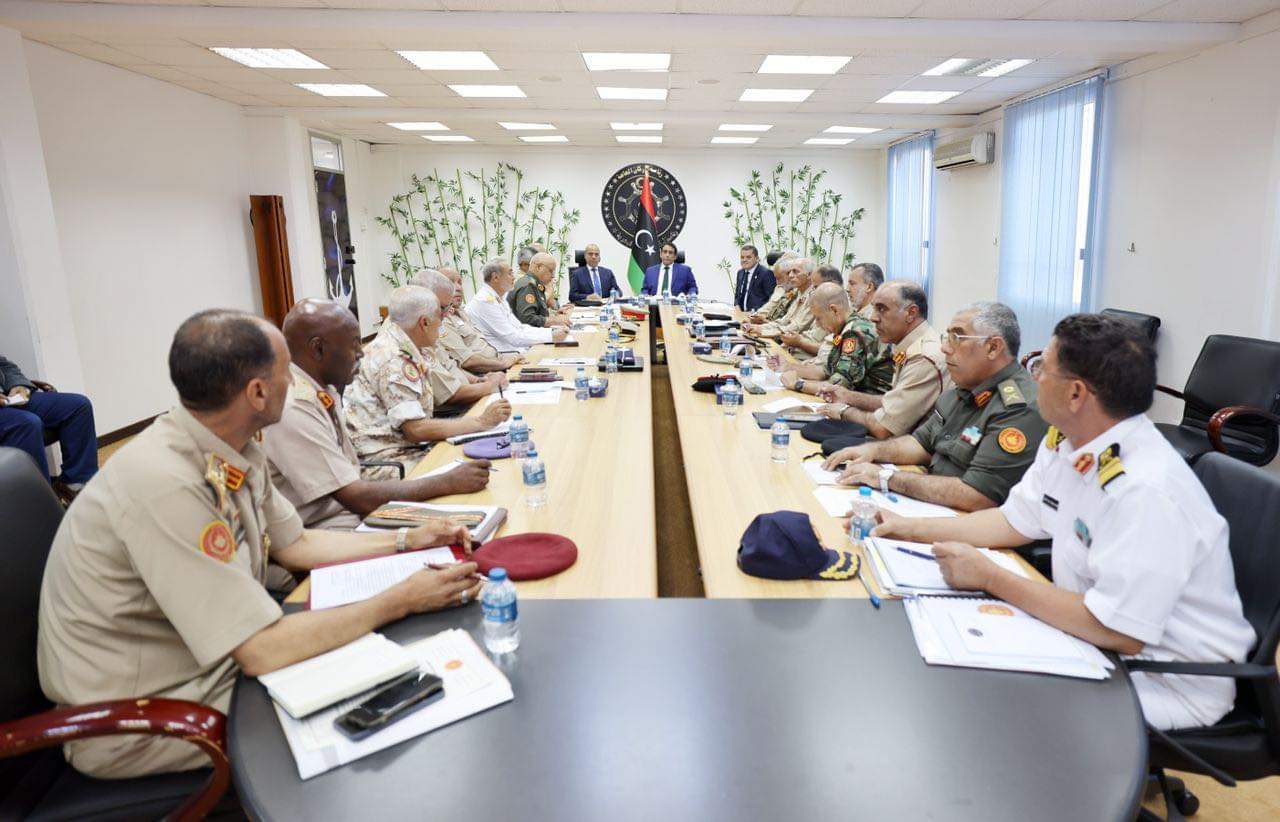 Libyan Cloud News Agency – Tripoli
The Head of the Presidential Council Mohamed Al-Menfi, and his deputy Abdullah Al-Lafi, in their capacity as the Supreme Commander of the Libyan Army, held a meeting on Monday with the Prime Minister of the Government of National Unity, Minister of Defense Abdul Hamid Al-Dabaiba, and the Chief of the General Staff, Lieutenant General Mohamed Al-Haddad.
The meeting focused on the latest military developments and the steps taken to unify the army away from all political strife, in addition to ways of maintaining ceasefire and stability in the country.
Members of the Joint Military Committee 5 + 5 for the Western Region, the commanders of the Western Military Regions and Counter-Terrorism, the Presidential Guard, the Intelligence Agency, the Military Police, and the Chief of the Operations Authority also attended the meeting.