Political Affairs
A meeting to discuss Williams' initiative held at the Presidential Council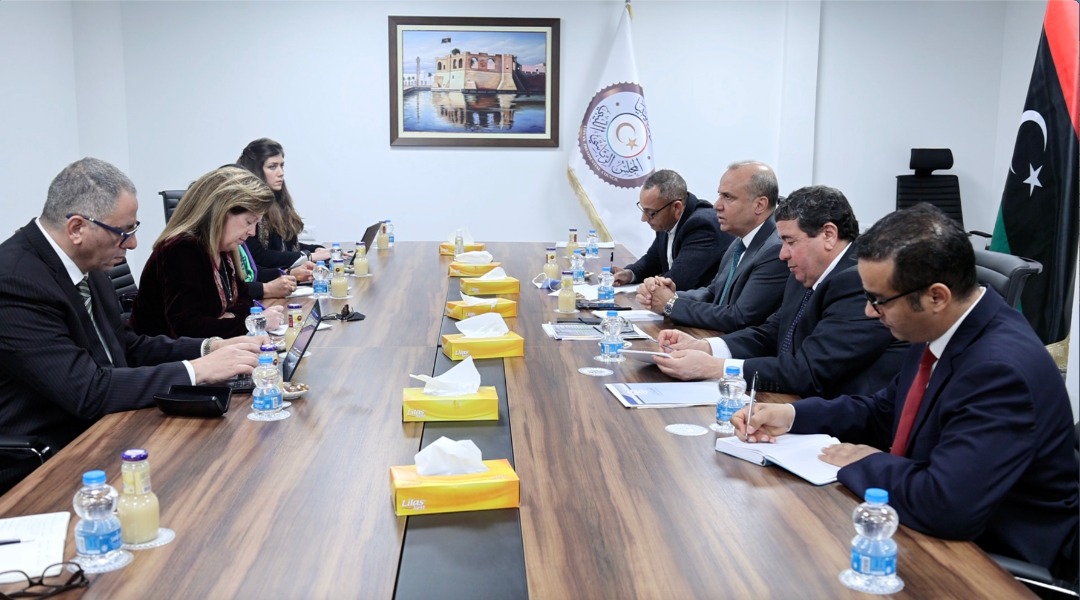 Libyan Cloud News Agency – Tripoli
The Vice Chairman of the Presidential Council, Abdullah Al-Lafi, held a meeting with the Special Adviser to the Secretary-General of the United Nations on Libya, Stephanie Williams, in Tripoli on Tuesday.
The President of the Supreme Court, Mohamed Al-Hafi, and members of the Constitution Drafting Assembly, Al-Hadi Abu Hamra and Ramadan Al-Tuwaijer ,attended the meeting.
The participants discussed Williams' initiative on forming a committee from the House of Representatives and the High Council of State to lay down a constitutional basis for holding elections as soon as possible, in a way that contributes to finding consensual proposals to solve the Libyan crisis.