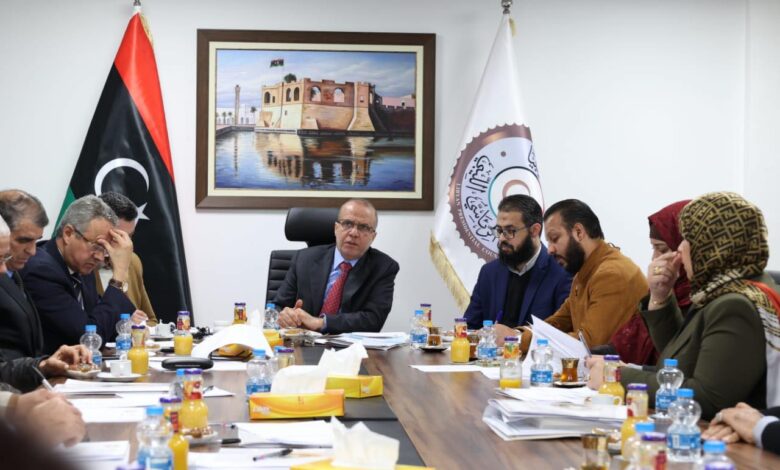 Libyan Cloud News Agency – Tripoli
The Vice Chairman of the Presidential Council, Abdallah Al-Lafi, held a meeting on Thursday with some members of the House of Representatives, the Ministers of Justice and Social Affairs, and the Minister of State for Displaced Persons.
During the meeting, Al-Lafi stressed the Presidential Council's keenness on the success of the national reconciliation project, describing it as a lifeline for Libya, calling for developing legal frameworks to ensure its success.
The attendees called for forgiveness and the return of the displaced persons, stressing the need to benefit from the experiences of the countries that preceded Libya in this field in order to achieve a comprehensive reconciliation.