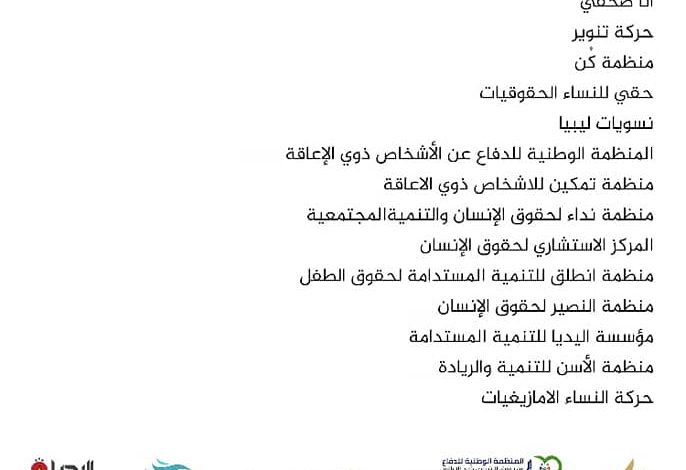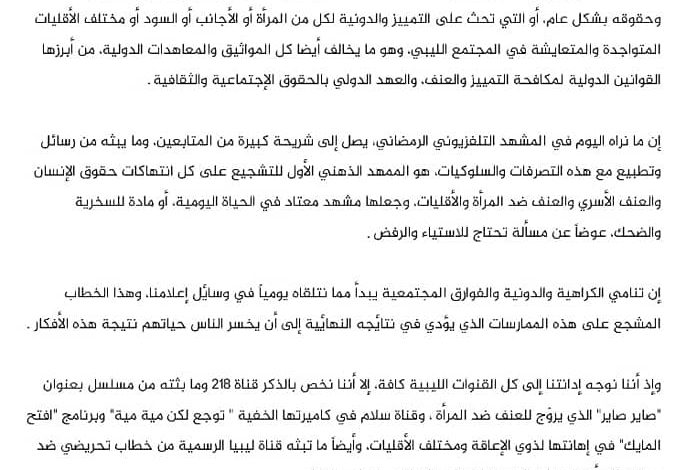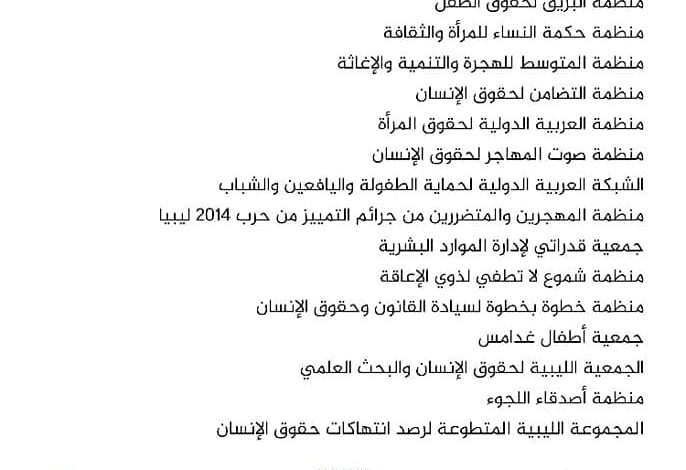 Libyan Cloud News Agency – Tripoli
33 Libyan organizations have condemned some TV programs broadcasted during the month of Ramadan which contained what it described as violations against women, black people, foreigners, and people with disabilities.
In a joint statement, the organizations stated that the violations were carried out by 218 TV, Salam TV, and Libya Rasmiya TV.
It considered the programs a violation of the media ethics and a human rights abuse, adding that these programs fuel social differences.
The statement noted that the use of discrimination against certain groups in the society because of color, gender, nationality, ethnic origin, physical or psychological disability or other characteristics violates all international conventions and treaties related to combating discrimination and violence.