News
Security and Judiciary
Meeting on the support of the security services and the security of Jalo
#Libyan_Cloud_News_Agency - Jalo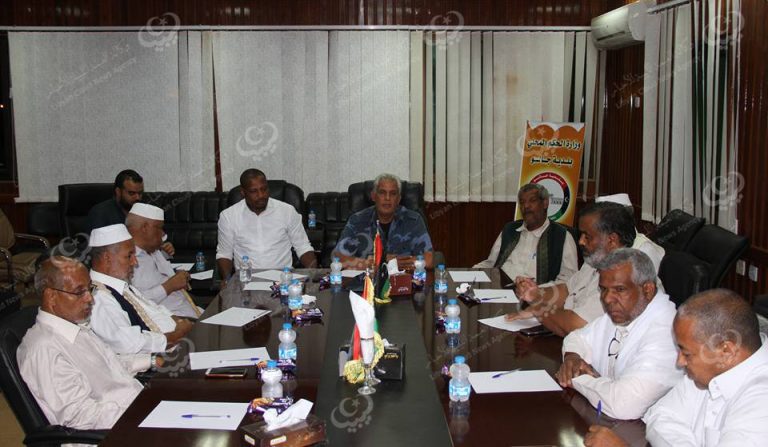 A meeting was held on Tuesday morning at the headquarters of the Municipality of Jalo. The meeting included the order of the operations chamber of the fourth circle, Ajdabiya oases, Brigadier General Salem Madi, with the dean of the municipality and the chieftains of Jalo.
A source from the municipality said that a number of topics were discussed, the most important was the decision to hand over the security department of Jalo and the controversy that took place on this subject.
Brigadier General Salem Madi said that the Ministry of the Interior has issued a mandate for a security force to support the security departments of the oases. Which take refuge from this city, which is sensitive because of its geographical location and the fight against all negative phenomena, including the smuggling of fuel and food supplies.
They called on the municipality and the elders of Jalo to tighten security in this city, and support the security services to do its work to the fullest.