News
GNA announces a total lockdown to fight COVID-19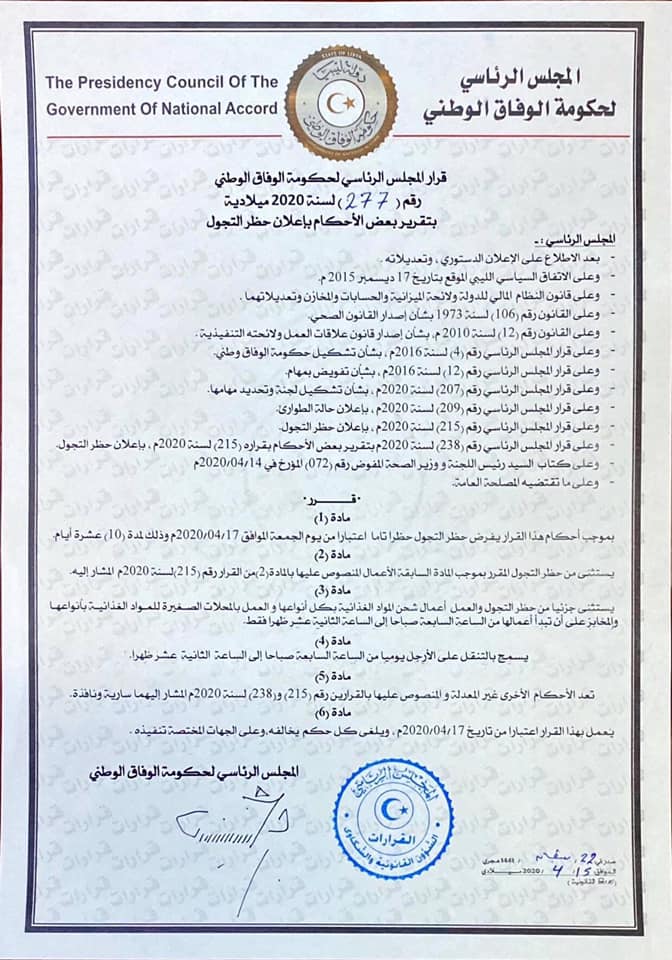 Libyan Cloud News Agency – Tripoli
The Government of National Accord (GNA) has announced a total lockdown as a measure to stop the spread of the coronavirus.
The lockdown starts on Friday, April 17, for 10 days.
GNA excluded the health and security services from the total lockdown. It allowed people to buy their basic needs on foot from the small shops inside the residential areas.