News
EPA warns of "Royal" water
#Libyan_Cloud_News_Agency- Janzur.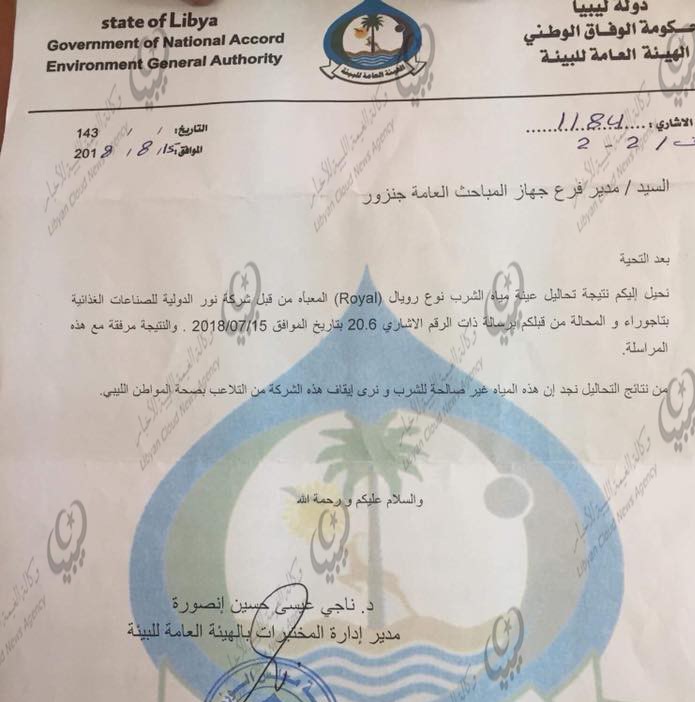 The Department of Laboratories of the General Authority for Environment has issued an analysis concerning the water "Royal". The analysis stated that it is not suitable for drinking due to the high rate of turbidity in addition to the abundance of bacteria and primary animals such as Amibia and others.
The director of laboratory administration at the General Authority for the Environment (2018.08.15) addressed the director of the branch of the General Investigation Agency Janzur on the referral of the result of analysis of the sample of water "Royal".
It is packaged by Noor International Company for Food Industries located in Tajura and was referred by the intelligence agency on 2018.07.15. The lack of drinking water was reported on the basis of the results of the analysis. They recommend to stop the company to put the health of the Libyan citizens in danger.