News
Al-Koni visited Sudan to discuss cooperation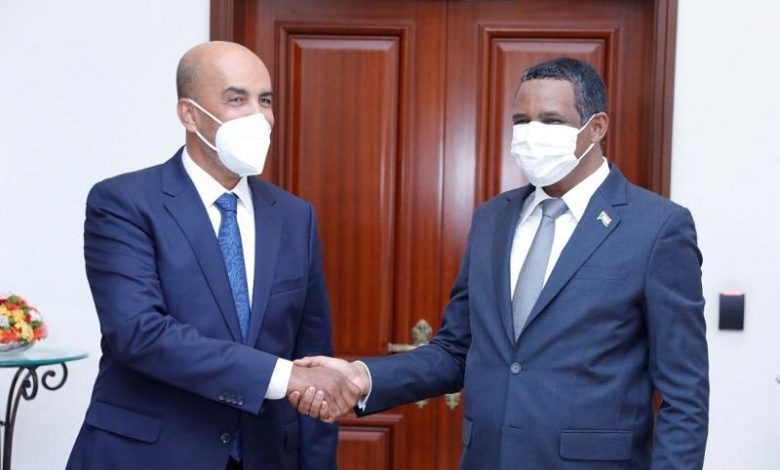 Libyan Cloud News Agency – Khartoum
The First Vice-President of the Sudanese Transitional Sovereign Council, Mohamed Dagalo, received in Khartoum member of the Presidential Council, Mosa Al-Koni, and the high-level delegation accompanying him.
The Undersecretary for Political Affairs at the Libyan Ministry of Foreign Affairs, Mohammad Issa, praised Sudan's stances towards Libya, calling on neighboring countries to help and participate in supporting stability in Libya.
Issa stressed that the two countries have been suffering for a long time from irregular migration and called for more cooperation to contribute to strengthening and developing the joint relations to serve the interests of the two countries.
He expressed Libya's desire to form joint forces between neighboring countries to secure joint borders and combat irregular immigration.
On his part, Dagalo expressed his happiness with the desire and willingness of the Libyan parties to achieve national reconciliation, calling for the need to activate the role of the joint forces between the two countries to secure the borders and stop irregular migration.
He affirmed Sudan's cooperation and coordination with Libya in all fields, in a way that enhances stability in the two countries.