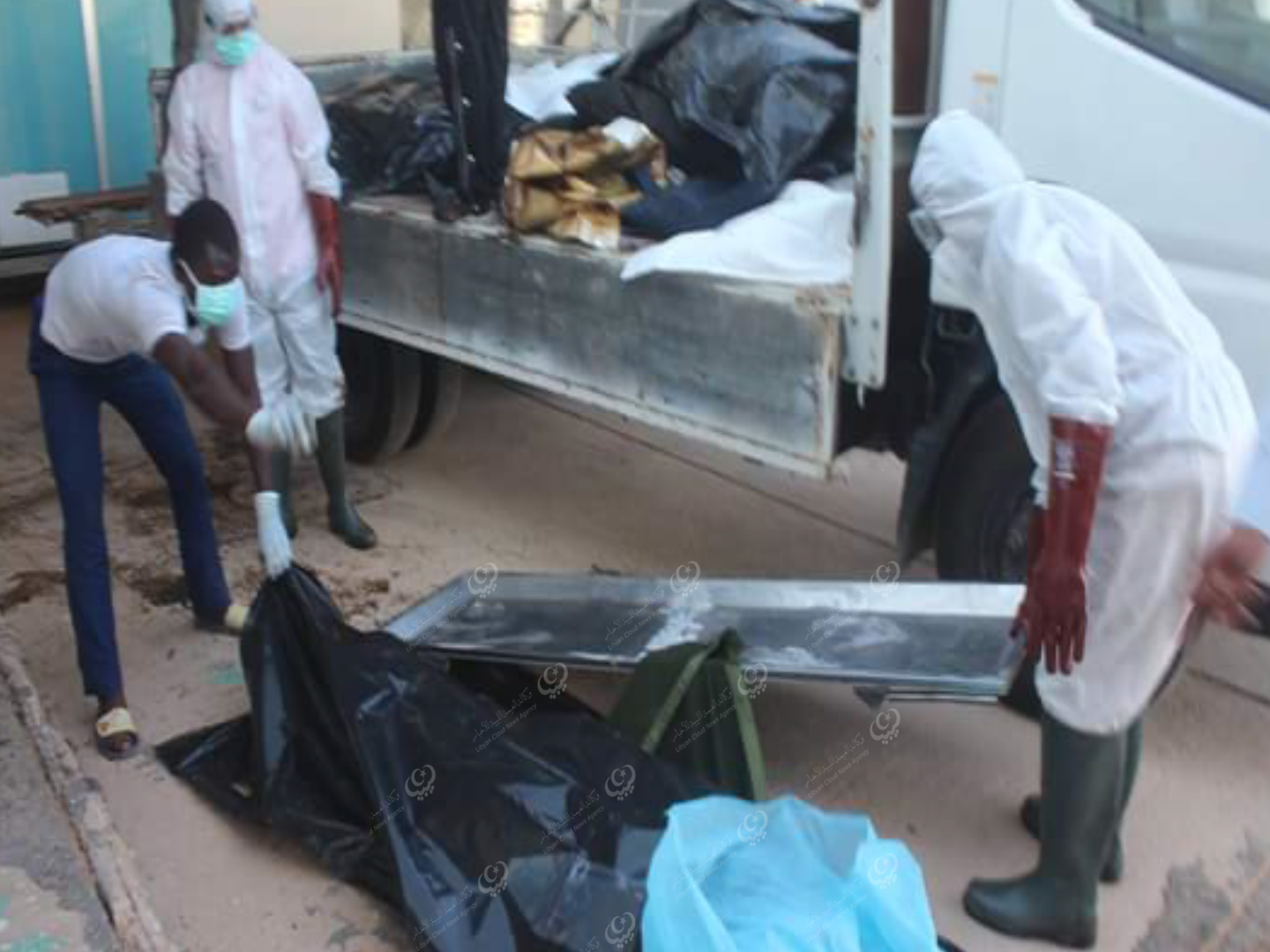 Libyan Cloud News Agency – Bani Walid
Workers of Al-Salam Relief Association recovered on Thursday two unidentified bodies in Bani Walid town.
A member of the Association Hatim al-Twaijir declared to Libyan Cloud News Agency that a local resident from Bani Walid reported the bodies to the security directorate after finding them near Nahir Road.
He added that the Bodies Recovery Team of Al-Salam Relief Association has recovered 91 unidentified bodies of immigrants since the start of 2019.