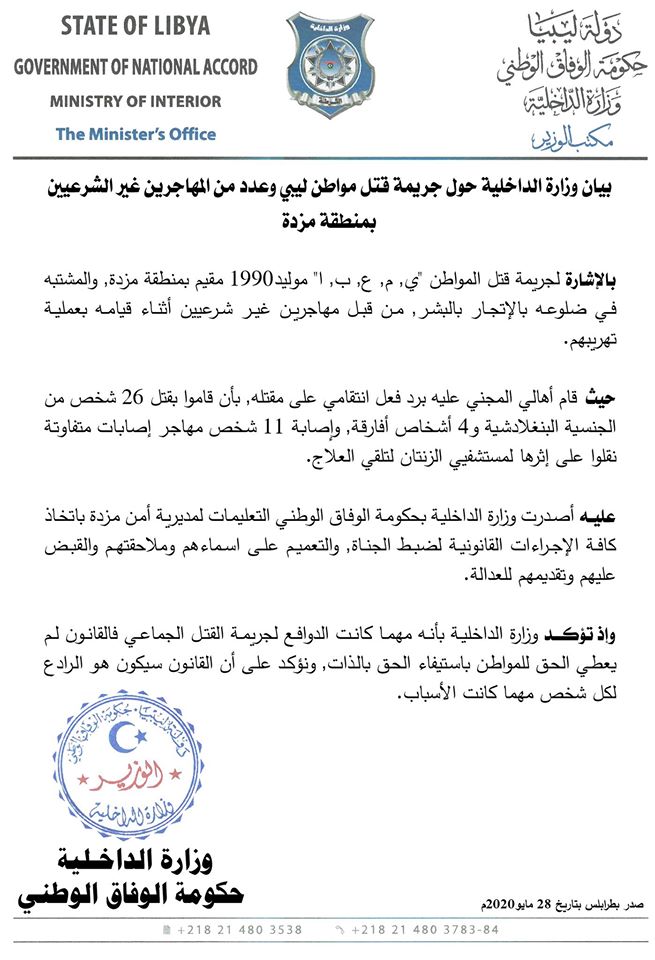 Libyan Cloud News Agency – Tripoli
The Ministry of Interior of the Government of National Accord has instructed the Security Directorate of Mizda town to detain the killers of 26 Bangladeshi migrants and four Africans.
The instructions came after a revenge attack against the migrants by the relatives of a Libyan citizen, suspected of being involved in human trafficking, who was killed by the migrants.
11 migrants were also wounded in the attack.
Mizda is a town located near Gharyan, southwest of Tripoli.