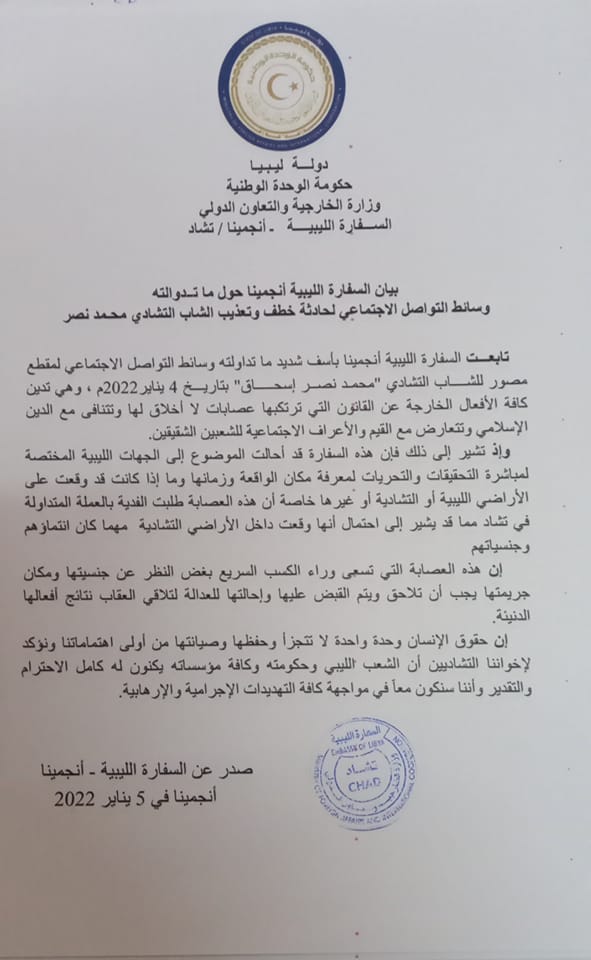 Libyan Cloud News Agency – N'Djamena
The Libyan Embassy in Chad condemned the torture of the Chadian national "Mohamed Ishaq", considering it an outlaw act committed by immoral gangs.
The embassy said in a statement that such acts contradict the Islamic religion and the values ​​and social norms of the two countries.
It stated that it had referred the case to the competent Libyan authorities for investigation to find out the place and time of this act, and whether it was actually committed on Libyan or Chadian territory since the kidnappers were asking for a ransom in Chadian currency.