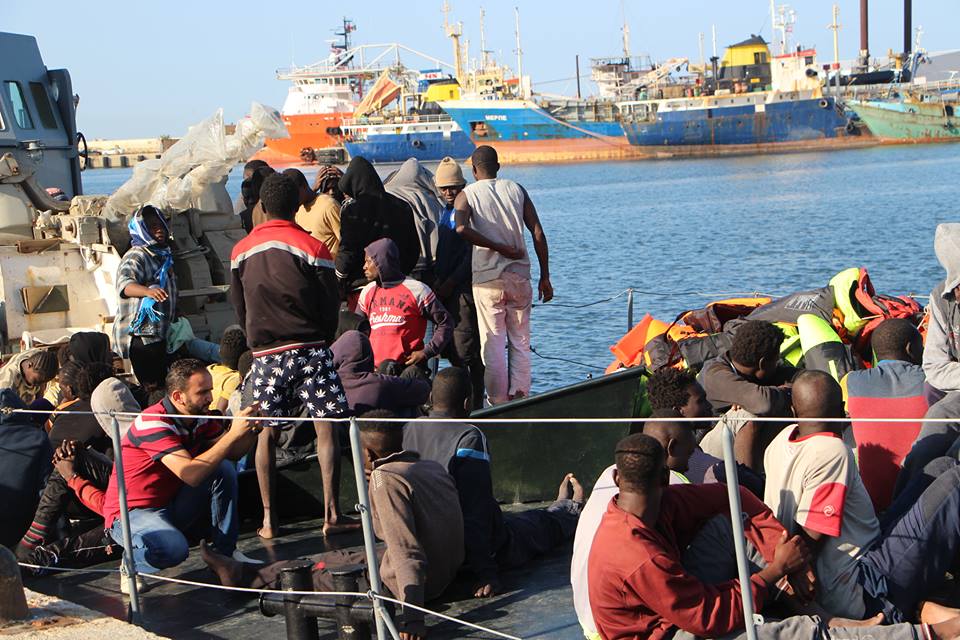 Libyan Cloud News Agency – Sicily
The Ocean Viking, a rescue ship operated by the European maritime rescue organization SOS MEDITERRANEE, reported that the Italian authorities allowed 373 rescued migrants to disembark in the Sicilian port of Augusta on Monday, January 25.
SOS MEDITERRANEE welcomed the Italian decision as weather conditions have been deteriorating significantly over the past 48 hours, making the situation onboard very difficult to sustain for survivors and the crew.
The Ocean Viking rescued 374 people from four rubber boats in distress in three different rescue operations in the Libyan search and rescue region within less than 48 hours.
Among the survivors are 165 minors. Nearly 80 % of them are unaccompanied. 21 are newborns and young children up to the age of 4. 48 women were rescued from these overcrowded, unseaworthy dinghies. Four of them were pregnant and 32 traveling alone.
According to the official spokesman for the Libyan Navy, Masoud Ibrahim, the Coast Guard intercepted 117 migrants in two separate operations off the Libyan coast.
He explained that a navy boat carried out a rescue operation on the western coast on Friday and 81 migrants were rescued. Another rescue operation took place on Thursday in the northwest of the city of Khums and 36 migrants were rescued.