Migration and Human Rights
The Head of Anti-Illegal Immigration Agency and UN Humanitarian Coordinator in Libya met to discuss cooperation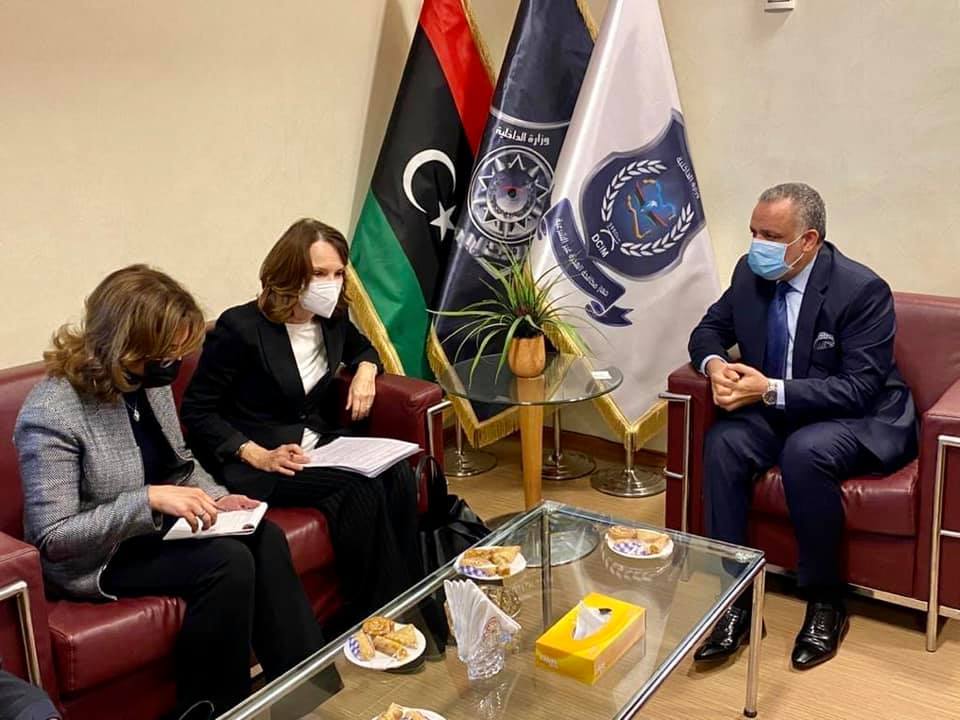 Libyan Cloud News Agency – Tripoli
The Head of Anti-Illegal Immigration Agency, Brigadier General Al-Mabrouk Abdul-Hafeez, met with the Humanitarian Coordinator of the United Nations Support Mission in Libya, Georgette Gagnon.
During the meeting, they discussed the humanitarian aspects related to irregular immigrants and vulnerable groups.
Abdul-Hafeez emphasized that the vulnerable groups have priority and a specialized center has been created to deal with these groups.
Both sides agreed to develop a mechanism for cooperation between the agency and the concerned international organizations regarding the support and aid to the immigrants.