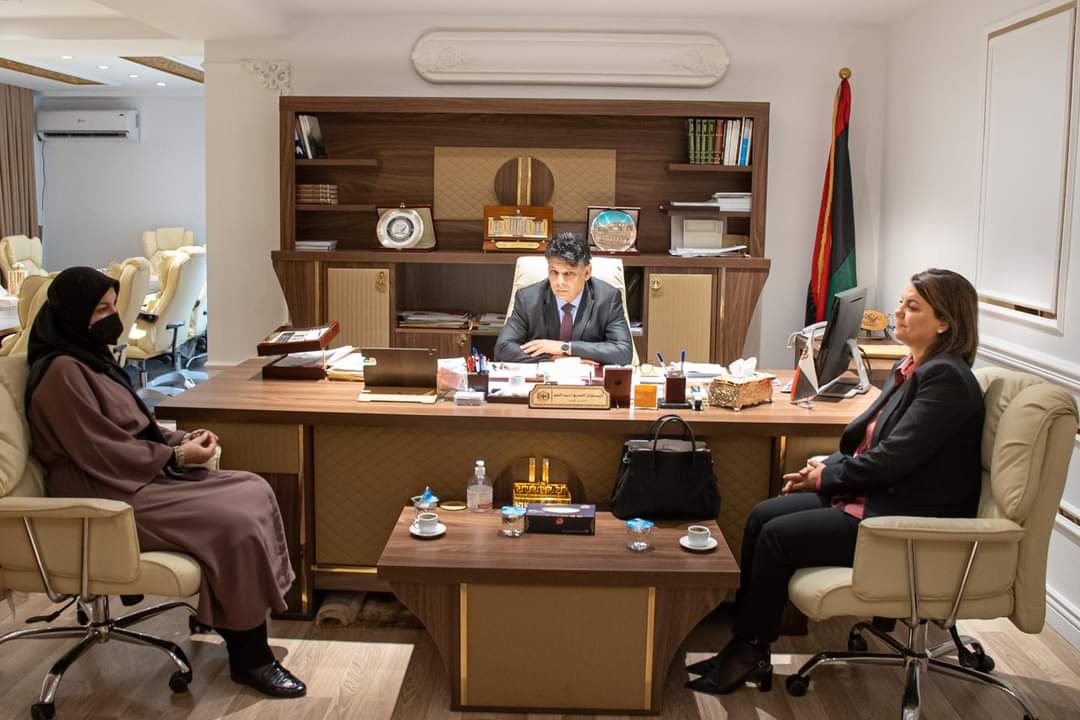 Libyan Cloud News Agency – Tripoli
The Minister of Foreign Affairs and International Cooperation, Najla Al-Manqoush, discussed with the Attorney General, Al-Siddiq Al-Sour, the legal measures taken by the ministry to end the work of ambassadors and diplomats who have exceeded their terms in office.
During the meeting, they also discussed the irregular migration file and the threat it poses to the Libyan national security and the demographic distribution of the population.
The two sides reviewed the reports circulated by some international organizations about the mistreatment of irregular migrants in some shelters, especially among the vulnerable groups of children and women.
In this regard, the Minister indicated that she had met two female migrants who had been subjected to abuse and detention for a period of three years by an international gang.
The minister stressed the importance of finding ways to confront the international gangs involved in human trafficking, considering Libya a transit country for migrants and not a destination or source for them.