Migration and Human Rights
Statement of the Migration Rights Group on the events of the Neveen
#Libyan_Cloud_News_Agency - Misrata.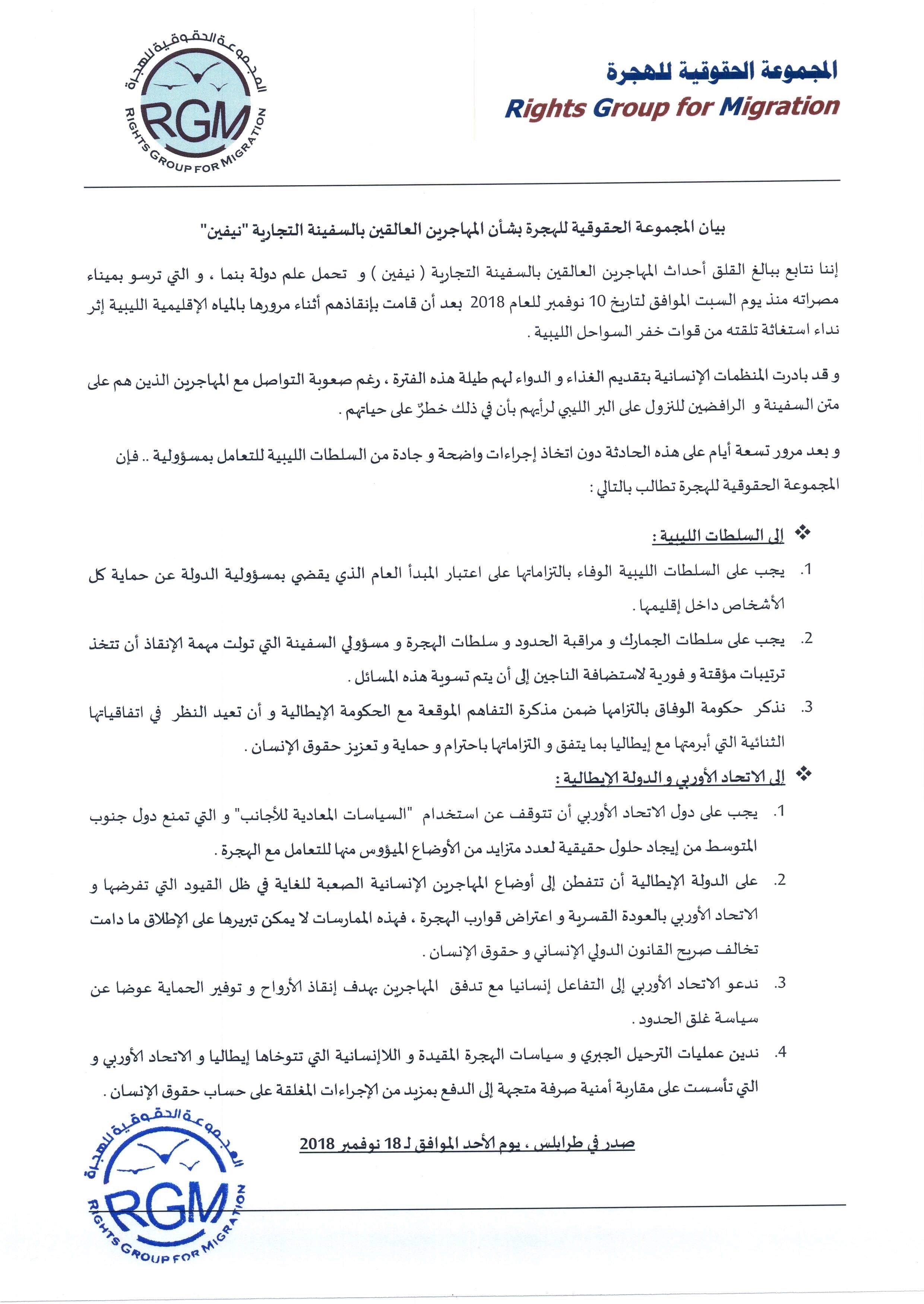 The Immigration Rights Group issued a statement on Sunday on migrants stranded on the Naveen commercial ship. The ship has been anchored at the port of Misrata since Saturday. When the ship was close to the Libyan waters they heard the distress call from the Libyan Coast Guard.
The group called upon the Libyan authorities to fulfill their obligations, and the customs, border control, immigration authorities and immigration officials who undertook the rescue mission should refer to the memorandum of understanding signed by the Government of National Accord with the Italian Government in accordance with its obligations to respect, protect and promote human rights.
The group called on EU countries to stop using anti-foreign policies and to deal humanely with the flow of migrants in order to save lives and provide protection.